NEW YORK — After missing a Saturday deadline in part due to disagreement over proposed raise the age legislation, New York legislators signed bills submitted by Gov. Andrew Cuomo Monday to approve a fiscal year 2018 State Budget Extender and avoid a state government shut-down.
The extender funds government operations through May 31 and includes several infrastructure, environmental and economic development projects. But it does not include the controversial raise the age legislation, which has yet to be agreed upon in Albany.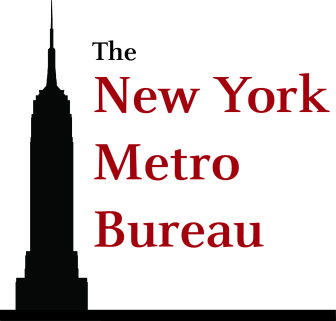 New York and North Carolina are the only remaining states in the nation that automatically try 16- and 17-year-olds as adults. The proposed legislation, which is included in Cuomo's full fiscal 2018 budget, would raise the age of criminal responsibility to 18, except for certain serious crimes such as murder and some violent felonies. It would prohibit the placement of teenagers under 18 in an adult jail or prison and create a youth court for juvenile offenders.
According to Assemblyman Jeffrion Aubrey, who represents Assembly District 35 in Queens County in New York City, several key sticking points remain, including how to place detained youth near their homes, when and for how long to seal juvenile records and when to implement raise the age legislation if passed.
But the main point of contention is whether to try those charged with violent offenses in family or adult court. Most juvenile justice advocates and some Democrats are in favor of moving all trials of 16- and 17-year-olds to family court, where youth have access to counseling and other services.
Others say only those charged with misdemeanors and nonviolent felonies should be moved to family court, but want those charged with violent felonies to remain in adult court, something advocates say leaves too much discretion in the hands of district attorneys and others in the adult justice system.
Specific details are yet to be hammered out and will be the subject of future negotiations.
Aubrey said he has a deep respect for those advocating in favor of raising the age for all, but said that's a point on which Republicans in the Senate have been unwilling to negotiate. The choice this year is an imperfect bill or no bill, he said.
"Advocates have to be on the position of 'We want everything' and all of the science tells us that that position is correct when you look at young people," said Aubrey, referring to developmental brain science that shows young people's brains are still developing well past their teens.
"But we're dealing with folks [in the Senate] who probably don't believe in climate change, believe in the tooth fairy and some other things," he said, referring to Republicans and certain Democrats who he says have no vested interested in changing the system.
Senate Majority Leader John Flanagan, a Republican, did not respond to a request for comment.
Stephanie Gendell, associate executive director for policy and advocacy at the Citizens Committee for Children, said she considers it a positive sign that the governor, Assembly, Senate Democrats and the Independent Democratic Conference — a group of Democrats in the Senate who generally side with Republicans — all have said raise the age should be in the final budget.
"We will be continuing to push for raise the age until the budget is final," she said.
"It is as hot a topic as it was from the beginning," Aubrey said, "but thanks to the speaker first and then the governor following up, it stays in the center, or part of the center, of whether or not we have a budget."
The budget extender gives lawmakers until May 31 — an extra two months — to agree on the final budget.
---
Hello. We have a small favor to ask. Advertising revenues across the media are falling fast. You can see why we need to ask for your help. Our independent journalism on the juvenile justice system takes a lot of time, money and hard work to produce. But we believe it's crucial — and we think you agree. If everyone who reads our reporting helps to pay for it, our future would be much more secure. Every bit helps. Thanks for listening.