NEW YORK — The mother stood outside of the courtroom, bewildered and distraught.
"Is this legal?" Lawanda Hoover asked, voice raised, as her lawyer followed her out of the courtroom to explain to her what had just happened.
A few minutes earlier, Hoover's son, Deonte Holley, a small boy for his 13 years, had sat in the courtroom, with Hoover sitting behind him. A judge had perused a file, and issued an order of protection against Deonte, without so much as a word from the boy's public defender.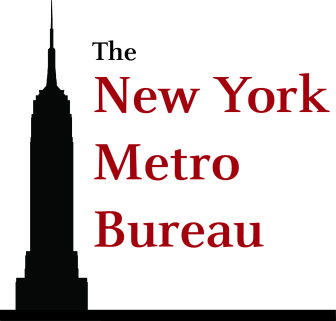 Hoover had raised her hand, obviously confused, a futile gesture to get some explanation.
The judge told her, "You should speak with the lawyer; you can't speak directly to me." And her son's public defender, who was scrolling through his phone, waved at her without looking back, saying, "I'll talk to you outside."
The whole thing took less than ten minutes, and the boy hadn't said a peep beyond mumbling his name and age shyly at the start of the hearing.
Hoover said the issue before the court stemmed from a playground fight her son was involved in over the summer. She said it was two weeks before police officers picked her son up and questioned him for hours at the precinct. They told her they wouldn't prosecute; then recently, she came home to find a notice to appear in court taped to her front door. Hoover got a chance to meet with the public defender only after the hearing.
"I don't know how to do this stuff," Hoover said after meeting with her son's lawyer. "He just told [Deonte] to stay away from the boy. Of course he's gonna stay away from him — he doesn't even know him. They play in the same park. That was July; this is November. What does he need an order of protection for?"
But for all the hustle and bustle on the 10th floor, the cases are processed slowly, and many times a family will appear in front of a judge just to get their trial date rescheduled. Trials get pushed when defendants or witnesses don't show, like in one case on Friday, where a teenage defendant didn't show up for her hearing.
The girl's mother had told the prosecutor she was "AWOL" and could possibly be out of state. The girl's Legal Aid attorney asked the judge not to issue the warrant, because her mother had been uncooperative (she wasn't in court that day, either). She said she couldn't even be sure the girl got the message from her mother that she was supposed to be in court.
"She knew," the judge said. "She knew because she was given the court date. She may have forgotten, but she knew."
The judge issued a warrant for the girl, and the public defender looked resigned as she stacked her thick file folders and shuffled out to her next case.
Oftentimes, trials get pushed when the defendants are present in court, because public defenders get overbooked. One defendant and his mother turned to each other and sighed audibly when they heard their trial was pushed to another date.
"It's a lot of hurry up and wait," one court officer said.
When a case finally gets to trial, which at the juvenile court is called a "fact-finding" hearing, the prosecutors present their case, including putting witnesses on the stand, but there is no jury — the judge decides whether the young person committed the crimes and hands down a sentence.
On this Friday, a particularly sensitive fact-finding hearing was taking place. A 12-year-old girl took the stand and testified against a young man, no more than 13, who was accused of sexual assault. She said he touched her breasts and genitals in the hallways of their middle school.
The defendant was being held in custody as the trial unfolded, and the girl was calm as she answered the attorneys' questions.
"How'd you feel?" the prosecutor asked her.
"Uncomfortable," she said, "because I didn't give him permission."
"To what?"
"To touch me."
After she was cross-examined, the judge concluded the hearing for the day. The young man would have to wait in custody for a different day to hear his fate, but the girl was free to go.