NEW YORK — Tears and emptiness marked Tuesday's conviction in the murder of promising basketball star Tayshana Murphy, an 18-year-old girl gunned down early on the morning of Sept. 11, 2011 in the squalid fourth floor of her apartment building in the Grant Houses.
Murphy's murder and an ongoing violence in her neighborhood around the Grand Houses in West Harlem was the subject of a JJIE story in February. Tears welled in the eyes of Robert Cartagnea, 23, as jury's verdict was read in New York State Supreme Court in downtown Manhattan Tuesday, and tears streaked the faces of the convicted killer's friends and family.
Prosecutors said he was the gunman in the shooting of Murphy, the elite point guard for the Murry Bergtraum known affectionately as "Chicken," shot and killed just feet from her apartment, as retaliation for a fight from the day before.
Cartagena was a resident of the Manhattanville Houses, and Murphy was a resident of the nearby Grant Houses. Residents said both the fight and the retaliatory deadly shooting are the violent expression of a blood feud between the houses that dates back to the 1970s.
Cartagena now faces 25 years to life in prison when he is sentenced on April 28; but that did nothing to provide meaning or fill the emptiness experienced by the family of Murphy.
"We can start trying to heal now, and even start trying to heal the wounds in that community," Ms. Murphy's father, Taylonn Murphy, said after the verdict. "As far as justice goes, we took such a tremendous loss losing Tayshana, I don't even feel a sense of justice. It's just been a tragedy all around."
Since the shooting murder of his daughter, Murphy has campaigned to bring an end to the bloody feud that took Chicken's life. In some cases he has walked the streets in patrols with Derrick Haynes — whose brother was shot and killed in the first life taken as part of this long-running blood feud between rival houses across the street from each other — and physically intervening to quell brewing violence between teenagers from both sides.
Murphy and Haynes have in recent years been advocating to turn a shuttered beauty salon on Old Broadway, the road that divides the feuding houses, into a 24-hour youth community and intervention center so that the teenagers would have something to do and a place to go to defuse conflicts and prevent violence before it breaks out.
In the wake of his daughter's murder, incidences of retaliatory violence escalated between the young people from the Manhattanville Houses and the Grant Houses. Murphy, after considerable reflection and after struggling with his own feelings of resentment and longing for vengeance, approached Arnita Brockington — the mother of Tyshawn Brockington, 23, Cartagena's accomplice who was convicted of Chicken's murder in June. Murphy convinced her to work toward ending the violence that sent both of their children away, one to a grave another to a prison cell.
In a press release announcing the conviction, Manhattan District Attorney Cyrus Vance said he was not going to let Murphy's killing be in vain and promised to make ending the bloody feud between the houses a "top priority" during his tenure.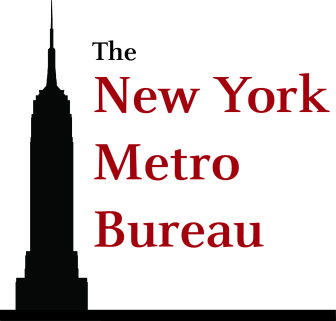 "Tayshana Murphy was only 18 years old and dreamed of playing professional basketball, when she was shot to death by Robert Cartagena and Tyshawn Brockington," said Vance. "We have seen too many innocent victims lose their lives — and too many families grieving loved ones — because of senseless feuds between young people who wreak havoc in their neighborhoods. I will continue to make it a top priority for my office to remove these dangerous weapons from our city and to work closely with our community partners to make our city safer."
Financial supporters of The JJIE may be quoted or mentioned in our stories. They may also be the subjects of our stories.