NEW YORK — When Ritchie Torres got home from work as a teenager he would put a leash on Buddy, his border collie, and take him for a walk around the sprawling property of the Throgs Neck Houses where he lived. Back then, Torres worked every day in the crumbling, dilapidated public housing in which he lived.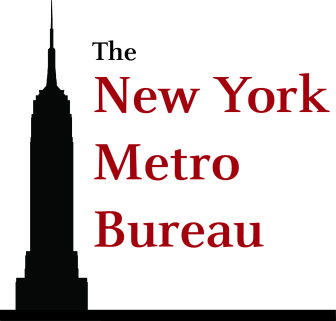 As the first housing director for councilman James Vacca, the young Torres would field complaints from residents about things like mold and broken elevators, and go inspect them and curry the information back to his boss, and work with NYCHA officials to get them fixed. After he got home, Buddy was always waiting for him, excited and in desperate need of a daily walk.
It was during one of these outings that Torres said he was last harassed by the police.
"I was stopped without clear reason or justification," he said. "I feel like I have the right to walk my dog in my own neighborhood without being arbitrarily stopped by police."
He said the officers held him for awhile, patted him down and used crude language.
"It never rose to the level of brutality," said Torres, now the youngest member of the City Council. "But there was a humiliation that comes with it. It was a humiliating experience. I had done nothing wrong and was given no explanation. And therein lies the problem with the NYPD — no accountability."
---
---
What he described as obstruction from the police department, is something that is in desperate need of repair, he said. The last week taught him a stark lesson in why doing something structurally to bring more accountability between representatives and the police department has become a chief priority of his office, he said. Torres represents the district where a 14-year-old boy was allegedly smashed through a window by an NYPD sergeant during an arrest May 17 for allegedly punching a 39-year-old man in an apparent dispute over a cigarette.
"I was appalled," Torres said, steadying his voice. "I'm a young man of color. It's hard for me not to see myself in someone like him. The police possess powers that no other city agency has. I don't think there's a bigger betrayal of the public trust than when police brutalize citizens."
Torres characterized his week as hectic and frustrating. He did not learn about the incident from his precinct commander or NYPD leadership from 1 Police Plaza. Instead he read about it online. He waited four days to hear from his precinct commander, Deputy Inspector Thomas J. Connolly at the 48th Precinct, and five days from someone from the NYPD leadership.
"For them to take five days to notify a city council member — five days — is outrageous to me," he said. "They feel no accountability to anyone outside their insular universe."
The boy, Javier Payne, was wheeled out at the Rev. Al Sharpton's National Action Network where his lawyer Sanford Rubenstein called for the Bronx district attorney's office to empanel a grand jury.
Torres said he is "suspicious" of an internal investigation conducted by the NYPD. He said an independent investigation should be undertaken to get to the bottom of what happened at the Hookah Spot on 2491 Arthur Ave. just blocks from his district office.
"I do not trust that the right thing is going to happen on its own," Torres said. "The Bronx D.A. has to intervene."
The police department declined to comment. So has Mayor Bill de Blasio, who, during the election, used his children in campaign ads promising to end a stop-and-frisk campaign that targets children of color. A spokeswoman for the Bronx district attorney's office said her office is cooperating with the police in its investigation of the Javier Payne incident and that "things are being looked into," but would not comment more specifically on the investigation.
In the hours of Sharpton's media bonanza, Torres stood outside of his office talking about his "outrage" over how the police department not only brutalized a boy, but compounded the problem by disrespecting his office and the people he represents by dismissing questions and withholding details about the investigation.
That's why he said he has his staff researching a bill he hopes to introduce soon that will make it mandatory for the NYPD to inform a council member that an alleged incident of police brutality occurred in his or her district.
"I want the dignity of knowing I can walk my dog without being stopped by police in my own neighborhood," he said. "I want young people of color in my district to have that same dignity."
He said his heart goes out to the young people in his district, like Steven Adorno, 16, and Aron Gonzalez, 17, sophomores and Kappa scholars at the Theodore Roosevelt Educational Campus. Torres said he is crushed that young men working hard on their education, not even a decade younger than him, have already developed coping strategies on how to deal with police abuse its so commonplace to them and their friends.
They are the same age Torres was when he had his first foray into politics when he was selected to be "Community Board District Manager For a Day" while he was a student at Lehman High School.
"They're already desensitized to it," he said. "That has to change. The NYPD often feel like they have all the answers and have very little regard for what elected officials or the residents feel about what they do."
He stammers when he talks about the lessons of a 14-year-old boy smashed through a window.
"There's been much talk recently that we live in a new age of policing in the city of New York," he said. "But the public needs to remain watchful. That's the lesson here."
Sadly, Torres said Buddy is dead now. But he said the lesson he learned on the street as a teenager walking his dog is playing out all over again as one of 51 members in the City Council, and he wants to do something about it for another generation of young men who look like him.
"And this is the thing," Torres said. "I wasn't doing anything. I wasn't a criminal. What value was added to stopping me and Buddy? That's time that could have been used to stop actual criminals."
Financial supporters of The JJIE may be quoted or mentioned in our stories. They may also be the subjects of our stories.