NEW YORK — Mayor Bill de Blasio yesterday promised more controversial raids in the city's public housing projects like the one that swept through the Manhattanville and Ulysses S. Grant Houses last week. Dozens were arrested during the 6 a.m. raid as part of 145-count indictment charging 103 people, some teenagers, in a multitude of gang crimes.
The mayor's comments came a week after NYPD Police Commissioner William Bratton, in an unusual symbolic gesture, led what he called the largest gang raid in the city's history.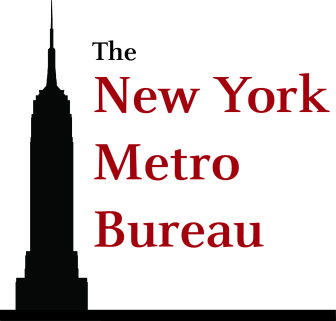 "I understood that this was coming, and I absolutely approved and supported it," de Blasio said during a news conference Wednesday at the Boulevard Houses. "Because for those two developments — they are a lot safer today because of this action, and you're going to see a lot more of these kind of actions whenever we are in a position to put together the evidence to do that kind of whole sweep."
The mayor said he supports Bratton, who has been pushing back against a narrative that the end of "stop-and-frisk" policies, a bedrock of de Blasio's mayoral campaign, has led to a spike in shootings and other violent crimes. He added that the highly publicized crackdown in the Harlem houses was in part a message that his office is still committed to being tough on crime.
"We're proud that the murder rate is lower, and we're proud that some crimes are down," de Blasio said. "We know some others are up. We're going to address that each and every place we find it, which is why you saw that action in Manhattanville Houses and Grant Houses. That was a very key offensive to addressing some of the challenges that we have."
Another element de Blasio said he was going to deploy to aid in "addressing" the challenges posed by crime, especially with young offenders, is to use a mix of programs and interventions designed to steer young people away from the criminal justice system.
"There were some people who were arrested who, sadly, are hardened criminals. There are others who are very young, and we're going to do everything we can to help turn them to the right path," he said of the round up at the Grant and Manhattanville Houses. "I'm a thorough believer in gang intervention, in the efforts to work with community members, family, clergy, to turn around some of our younger individuals who have had some trouble, and help them veer away from that path."
Derrick Haynes has spent years with the families who have lost children to graves and prison, working to bring a play street and community centers into the Manhattanville and Grant Houses. He said he welcomes those kinds of alternatives.
"We've lost too many kids on both sides of the gun," he said. "We need programs and a place for these kids to go besides the corners."
Haynes is working with other activists to organize a rally this weekend in Harlem to draw attention to what he said is a desperate need for meaningful investment alternatives for teens and children.
DeBlasio announced at the news conference that the city would be installing security cameras in the Boulevard Houses and at five other public houses, and would make it easier for 49 other developments to get the money for cameras by the end of the year. Two children, a six-year-old boy and a seven-year-old girl, were brutally stabbed by a man in the elevators of the Boulevard Houses last week. The boy died in the savage attack; the girl was released from the hospital today.
Although de Blasio said he would continue to explore alternatives, he stressed in his comments that he would deploy new police recruits into public housing developments across the city soon.
"So troop movements have already begun," he said. "You're going to see a lot more next month, when our recruits graduate. A lot of them are going to be coming into public housing, working with the community to provide additional security. So, you're going to see a lot of activity in terms of the existing officers we have."
At about the same time that de Blasio was holding his news conference in the Boulevard Houses in East New York, Brooklyn, Venus Singleton, a mother of two who lives in the Grant Houses, was recounting an incident from a few years ago that she said she will never forget.  Singleton, who has spearheaded a "Window Watch" in her building, said she is trying to organize other mothers in the houses to make their voices more pronounced as this debate enters the arena of politics.
She remembered an unnerving encounter between a boy and police during the summer a few years ago. Someone had reported a robbery, and a police captain accompanied by two officers came into the courtyard of her building, she said. They stopped a 12-year-old boy and pulled his underwear over his head and took turns taking pictures, laughing at the spectacle.
They let the boy go when they were done.
"They keep talking about bringing more cops in here," she said, standing next to a support column of her building that has dents left from a shooting that almost killed her son. "Do we need another 100 cops like that in my community? That's the question I have. That's what I really want to know."
Financial supporters of The JJIE may be quoted or mentioned in our stories. They may also be the subjects of our stories.