NEW YORK — At a children's summer party last Saturday afternoon at the Redfern Houses in Far Rockaway, Penny Wrencher made an introduction between two friends.
She knew they would have something in common.
"This is Nene," Wrencher said to Taylonn Murphy, "She lost her daughter, too."
Murphy and Vernell "Nene" Britt smiled, shook hands and looked at each other in recognition. They had both lost charismatic, basketball-playing daughters in shooting feuds.
---
---
In the summer of 2006, Britt was awakened by a phone call with news that her 18-year-old daughter, Latina "Peanut" Bilbro, had been involved in a shooting. She descended the Redfern tower where she lived and discovered Peanut lying on the pavement with a fatal gunshot wound to her chest.
Five years later, across the city, Murphy's daughter, Tayshana "Chicken" Murphy, also 18, was shot and killed in a hallway of Harlem's Grant Houses.
The children's party where Murphy and Britt met was organized by Wrencher and the Far Rockaway Police Athletic League youth summer camp as both a celebration for the community's youth and a forum for anti-violence education. That the two met at the "Children's Day of Peace" event wasn't out of the ordinary. It seemed as though everyone in attendance had, in some way, been touched by gun violence.
"We were all affected by violence in different forms," said a former Redfern resident and activist known as Queen Esther. "I've had family members killed. Boyfriends killed. I used to be part of that dysfunction and I suffered so much."
Redfern Houses have been quiet lately. There hasn't been a single shooting in the past year according to crime data from the New York Police Department. But residents remember a time, only years ago, when weekend shooting sprees would claim several teenage victims in the area.
In 2008, an aspiring dancer, Brandon Bethea, 15, was shot and killed in a shootout between rival crews from opposing sides of the Redfern Houses. Bethea's family had moved her out of Redfern to get her away from the violence that marred the hallways and courtyards of the complex. She was there celebrating a graduation party when she was gunned down in a hail of 30 bullets.
Days later another teen, Tyrese Johnson, was gunned down in the doorway of the Last Stop Deli, just blocks aways from the houses. The 16-year-old was killed in a case of mistaken identity, police said.
They say that they are still healing from those wounds.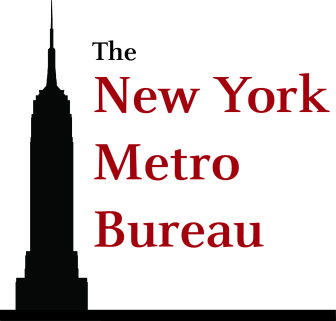 "We're just trying to come together as a community," said Wrencher, who lost her son, Andre Saunders, a 32-year-old MTA bus employee, in a 2009 shooting. "I don't want to see another mother cry out."
Party-goers wore matching T-shirts with the likeness and nickname of a lost loved one. "For the Love of Dre" read some, in honor of Wrencher's son. Some women wore pink T-shirts with the words "Stack's Divas" on the front, in reference to Rayquan Elliot, also known as Stack Bundles, a Redfern resident and rapper who was gunned down in 2007 and transformed into a symbol of anti-violence in the community.
In some ways, the "Children's Day for Peace" was a kids' summer party like any other. Wrencher transformed a seldom-used courtyard, donated to the Redfern Houses in honor of a resident who was murdered while on tenant watch in 2000, into a colorful bash. There were balloons, a DJ, a smoking barbecue station, face painting and dance performances. Homemade posters with inspirational words and anti-violence messages adorned the walls. "Stop the Violence, Increase the Peace" read one.
But according to residents, something so simple as an outdoor gathering for the kids at Redfern is an infrequent indulgence for a community that is starved for resources and constantly concerned about public safety.
Check out our Juvenile Justice Resource Hub for even more information about community-based alternatives, including: 
"The kids need it. It's a free day. Just a party," said Denese Mars, 48, the center director for the Police Athletic League youth camp.
"It's good to see them at least have something like this," said Spud "Sleepy" Josey, 32, a former Redfern resident and father of two. Josey decided to leave Redfern Houses seven years ago when, in the middle of the day, he heard gunshots as he was getting his infant son out of his car.
"I said, 'you know what? I'm gonna get out of here,"' said Josey.
The rare chance to have an outdoor party for the children of Redfern also carried with it an opportunity for many community members to heal from their losses and reinvest in a safer future in the next generation of youth.
"Just seeing the kids, I get so much out of it. It makes me happy," said Shenee Johnson, 40, who lost her 17-year-old son, Kedrick Ali Morrow, Jr., when he was shot and killed at a high school party in 2010.
"There are two ways to grieve. One is being bitter and the other is to help other people," Johnson added.
Taylonn Murphy, the father of Chicken, has also rededicated his life to helping young people so that they don't share the same fate as his daughter. He would like to keep a piece of her with him, he said.
Under his shirt, Murphy wore a beaded basketball necklace along with a frayed, laminated picture of Chicken in her honor.
"We don't want to see these young people another face on a laminate," said Murphy as he looked out at the kids enjoying the party.
---
See more photos from the "Children's Day of Peace" on JJIE's art blog Here.
---