NEW YORK — It's the place where she first held a basketball in her hands, where she developed the crossover that ESPN once touted as one of the best in the country. It's the place where the playground legend was born, where Tayshana "Chicken" Murphy once built a city-wide reputation based on her skills, speed and silky smooth, step back jump shot.
Lindsay Park is one of the many places where Murphy's legacy continues to be celebrated to this day, more than 34 months after her tragic murder at the Grant Houses in Harlem, Sept. 11, 2011.
The Tayshana Chicken Murphy Foundation hosted the 2014 Ball N Peace Citywide Showcase at Lindsay Park on Sunday, attracting more than 200 inner-city children to compete on the same courts where Murphy once learned the game of basketball. Taylonn Murphy, Tayshana's father, founded the annual tournament in 2012 to honor his slain daughter and "all children who have lost their lives due to gun violence."
"She's actually still here hosting this tournament, she's right here with me standing up for all the fellow young people who have had their lives cut short to guns," said Murphy, who grew up playing on the Lindsay Park basketball courts during the late '70s and early '80s. "This is where it all started for Tayshana. It's only right we start the Ball N Peace showcase here, too."
Music blasted through Lindsay Park (officially known as Sternberg Park) Sunday as hundreds of locals gathered to celebrate both Ball N Peace and the annual Lindsay Park Old Timers Day reunion. Children of all ages snacked on Italian ices and ice cream while sandwiching themselves on the sidelines to watch the action. It was a basketball block party of sorts, parents grilling burgers and barbecue chicken while Murphy shook hands with neighborhood residents and old friends, flashing his unflinching smile.
Ten teams competed in five games with boys and girls teams representing New York City neighborhoods from the South Bronx, Flatbush and Crown Heights to Harlem, Maspeth, Queens and Long Island. There was even an international game pitting "Team China" against a diverse, "Spurs-like" collection of local ballers.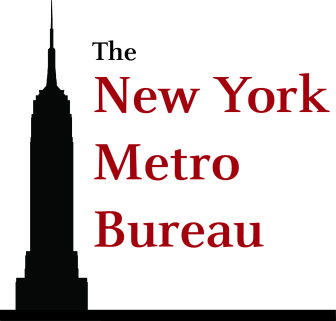 Life-sized posters of Tayshana surrounded the courts. Special attendees included playground legend Nestor Cerrano, known in local courts as the "Puerto Rican Jerry West," and Esaw Snipes-Garner, a childhood friend of Taylonn and the widow of the late Eric Garner, who was choked to death by a NYPD officer on July 17.
Snipes-Garner and Murphy reminisced about their childhood days at "Ms. Barber's day camp" and offered each other support. "Taylonn is like my little brother." she said.
"Tayshana wasn't only a great ball player, she was a good person," Snipes-Garner said. "She left her mark on the world through death, when it should've been through life."
Daisya Drayton, 18, was a teammate of Tayshana Murphy at Murry Bergtraum in 2011, where they won a city championship together and often discussed their dreams of playing in college and beyond. Drayton, a sophomore at the time of Tayshana Murphy's death, was a part of the action Sunday, starring for Women United, a girls travel squad out of Flatbush.
"No matter where I am, I always try to play how she expected all of her teammates to play. To work hard, play defense and never give up," said Drayton, who recently earned a scholarship to play for Mohawk Valley Community College in Utica, New York.
Drayton, an East New York native, credits Murphy for inspiring her to improve her life both on and off the court.
"Basketball dreams shouldn't be cut short because of the trigger on a gun," Drayton said.
Kiah Gillespie echoed the same sentiment.
A nationally-touted prospect at Capital Preparatory Magnet School in Hartford, Conn., Gillespie represented the New Heights travel team out of Long Island. She learned about Murphy a couple of years ago when she spotted a friend wearing a T-shirt that read: "R.I.P. Chicken."
Just like Murphy was in 2011, Gillespie is ranked by ESPN as a four-star recruit after averaging a double-double (22 points, 10 rebounds) last season.
"Even though I didn't know her, I'm honored and humbled to come out and play in memory of her," said Gillespie, who is ranked as one of the top 30 seniors in the country going into the 2014-15 season and has received scholarship offers from more than 45 NCAA Division I college programs including Maryland, Rutgers and St. Johns.
Born in Brooklyn, raised in Queens and murdered in Manhattan, Tayshana Murphy's legacy lives on through the hundreds of kids who come out each year to play in the Ball N Peace showcase, said Sherman Ice, a longtime childhood friend of Taylonn Murphy. Ice's daughter, Shada, was best friends with Tayshana Murphy. She hung out with Murphy the day before her death.
Last year's Ball N Peace championship game was held at the Prudential Center in collaboration with the WNBA's New York Liberty. This year, Taylonn Murphy will partner with the Michael Jordan Tri-State All-Star Classic to host the tournament's all-star game in Harlem on August 10. He's in talks to host next year's championship game at Madison Square Garden.
"It's amazing that there are so many people following him [Taylonn Murphy] for what he's trying to do," Ice said. "To lose a daughter like that, he could've gone another route. I can't sit here and tell you what I would've done, no parent can tell you that."
"Just to see Taylonn now, you can see God gave him the strength." Ice said. " He's at peace."