NEW YORK — Ruben Rodriguez, a teen from the Bronx, is on Rikers Island, waiting to stand trial for homicide. By the time he returned to the Box (punitive segregation) in late September, City of New York Correction Department Commissioner Joseph Ponte publicly promised to end punitive segregation for Rikers' roughly 300 juvenile inmates by 2015.
The policy would not affect Ruben, who lost his juvenile status when he turned 18 in June. Ponte, however, also pledged to reduce segregation for the overall population.
Ruben's story is an illustration of the need for a more rehabilitative approach on Rikers Island, but also underlies the reality that at least some young people at times show little interest in rehabilitation.
Ruben hadn't heard about Ponte's announcement, just as he hadn't heard about the U.S. Justice Department report in August that called for reforms. He was also unfamiliar with the name "Michael Brown" and Ferguson, Mo., in general. But he had read all about ISIS and asked for an update.
Both of Ruben's parents bring him the newspaper when they visit. He said he gets papers with sections cut out. He suspects that officers remove articles about Rikers. The Department of Correction refused to comment for this story.
On Oct. 5, Ruben was two days away from returning to GP (general population) and feeling confident that COs (corrections officers) would put him in a house with fellow Crips gang members. No one had confirmed his placement, but he said guards knew fighting would be inevitable if he went back to a Blood house.
"I could get killed," he said. "Bloods are crazy."
He estimated that he fought in self-defense more often than not, but also occasionally instigated fighting.
"I admit that I start some trouble," he said. "But I just get so angry and out of my mind here."
Getting out of the Box (punitive segregation) meant going back to school. DOC press officer Robin Campbell said inmates in punitive segregation have remote access to their teachers. Ruben shrugged when told this.
If teachers were available, he wasn't aware. A CO delivered an GED grade-level evaluation but had not returned with the results. Ruben had been studying alone from a workbook, he said, but wanted to resume classes with the one or two other inmates in George Motchan Detention Center (GMDC), an adult house, who opted to take them.
Ruben liked learning about democratic government in history class and identifying the main points in articles in his English class. Plus, school took up a chunk of the day that he'd otherwise spend doing nothing or getting sucked into fights. He's trying to resist the pull of his greatest downfall: gangs.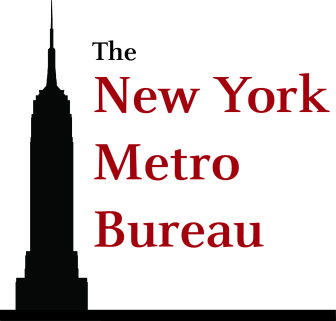 "It's stupid but it's impossible to avoid," said Ruben, of the constant fighting among inmates. "Older inmates are even worse. They act like 5-year-olds. Here and out there are just two different worlds. I feel like it was preplanned or something that I was going to fight my way through life. I've been a soldier since I was born," he said with a smile. "At least I have that."
Recently, Ruben said, he had been more successful avoiding skirmishes with COs, whom he's seen fistfight inmates in the bathroom and other jail quarters without security cameras. In Ruben's experience, COs are quick to lord their authority over inmates. Even reasonable complaints could lead to missed meals and days without showers.
Between shank-wielding inmates and prickly COs, Ruben said he keeps his guard up at all times. Anyone — even inmates who aren't gang-affiliated — can get embroiled in conflict easily.
Ruben occasionally interrupted his descriptions of Rikers as senseless and poisonous to say he was doing well. He called jail a blessing a few times and said he could get through interminable solitude and years upstate, if need be. Knowing that he'd have a family to come home to — a wife or girlfriend and a baby — would keep him going, he said, imagining how his future might unfold.
Once he returned to GMDC, Ruben also planned to hit the law library to brush up on his case and the Constitution.
"I think I could probably sue this place," Ruben said during an Oct. 5 visit. "I'm pretty sure they're violating my rights and shit. I need to learn more."
He had not heard of due process or the right to a speedy trial.
If Ruben can do anything to help himself, according to his attorney, Arlen Yalkut, it's stay out of trouble in jail pending his eventual trial.
Ruben was supposed to return to the Bronx County Supreme Court on Oct. 24 for the first time since his June indictment. His court date, however, was postponed to Nov. 21, said his father, Ruben Rodriguez Sr.
Neither Ruben nor his father have a clear idea of what's to come. Ruben will almost certainly stand trial, but probably no time soon, Yalkut said.
"Nothing in the Bronx happens soon when it comes to murder trials," Yalkut said. "If I told you there's a good chance it won't get tried for at least a year or more, I wouldn't be lying. I have a few cases that are over two years old and still haven't gone to trial."
Ruben pleaded not guilty to his charges. His indictment mainly hinged on a police lineup identification.
Murder trials are typically drawn-out affairs. It's hard enough to find witnesses to testify, said Yalkut, and multiple-defendant cases like Ruben's introduce more time-consuming pretrial motions. But criminal justice is particularly sluggish in the Bronx, a tortoise of criminal adjudication burdened with too many backlogged cases and too few judicial resources.
To protect defendants' Sixth Amendment right to a speedy trial, New York state's "Ready Rule" requires trials to begin no more than six months after arraignment — except in murder cases. Defendants waiting years to sit, or resume, trial for murder could, at least theoretically, raise a constitutional objection to the delay. But Yalkut said he's seen very few defendants even try to invoke the Sixth Amendment in his 40-year legal career.
Ruben, Yalkut said, has at least a year — probably years — of jail time ahead of him before any jury will assess his guilt. He has no bail set and even if he did, the six- to seven-figure amount would exceed what his parents could afford to post.
Rodriguez hopes there's a way for Ruben to wait out his trial somewhere besides Rikers — preferably a program like Fingerlakes Residential Treatment Center or, at the very least, another jail.
"This place," said Rodriguez, as he waited on an unmoving Sunday morning security line, "is one of the worst. … I just want to get him out."
But, at 18, Ruben is no longer eligible for alternative-to-incarceration juvenile facilities. Though the federal report recommended transferring juvenile inmates out of Rikers, Ponte has made it clear in public statements that moving inmates to other facilities is  not part of the current reform plan.
Both the Justice Department and New York City lawmakers have expressed dissatisfaction with Ponte's efforts to curb misconduct and substandard conditions at Rikers. Among other problems, critics say, COs implicated in cases of abuse only received temporary suspensions and, in some cases, avoided punishment altogether.
In May, in a highly criticized move, Ponte promoted Rikers CO William Clemmons to the top uniformed position. The decision came soon after auditors recommended Clemmons' demotion for underreporting inmate abuse. Five months later, The New York Times reported that Clemmons and two other high-level officials would be stepping down.
Fixing Rikers, however, does not necessarily fix kids like Ruben — juveniles who legally became adults during the recently publicized reign of brutality.
Ruben considers himself a product of institutionalization. He's gained street smarts but virtually no understanding of adulthood in a rule-by-law universe.
But probation services, of course, don't start until incarceration ends. Ruben said he could probably use help while in jail. Mandatory anger management classes, he feels, might be useful.
Free Ru Butta
Ruben has only seen two friends from home since April. One, whom he considers a brother, surprised him with a visit on Oct. 3. The other, Marcus, is the co-defendant in his homicide case.
Other friends, acquaintances and his mother have covered Ruben's Facebook wall with blessings, notes that he's missed, song lyrics, #tbt (Throwback Thursday) photo tags and messages urging the release of "Ru Butta."
"Butt-ah, like the cream," said Rodriguez drawing out the words explaining his son's nickname. "I guess because he's smooth like butter, or something."
One split-screen Instagram photo depicts a friend who goes by the name "Rated-R," modeling a homemade, hot-pink T-shirt that says "Free Da Family" across the back. Below the text is a photo collage of Ruben and, presumably, other incarcerated friends.
Ruben is not scrolling through social media on Rikers Island. As he works on getting strong, the photos of him dwarfed by puffy parkas will look less and less like the young man he's becoming physically.
Ruben has an invitation to move in with his 28-year-old brother, a partially estranged son of Rodriguez, whenever he gets free. His brother lives in Brooklyn and works a delivery job. Ruben says part of him wants to go back to his old neighborhood in the Bronx and prove to everyone he's changed. But he knows his best chance to avoid his old ways is not going home.
He is detained on Rikers Island for allegedly beating someone to death. He has said repeatedly that "he didn't even do it," but does not deny past wrongdoing.
After being immersed in Ruben's world, seeing workaday cruelty through his eyes and crawling through the brutish looking-glass of the Island, it is easy to forget that Ruben is technically innocent and may never be found guilty of the allegations that landed him in jail.
Because to him, and to the world, he's an inmate. The presumption of Ruben's innocence may exist on paper, but on the Island, he's another bad kid behind bars.
NOTE TO READERS: All interviews were conducted with Ruben on Rikers Island, where security rules prohibited taking notes of any kind.