NEW YORK — Residents of the Grant and Manhattanville housing projects in west Harlem have been subjected to a deadly gang rivalry spanning generations. This past June, the New York Police Department unleashed a squad of more than 500 police officers to raid the housing complexes and make arrests.
Six months later, the alleged gang members – ages 15 to 30 – wait to receive their sentences Wednesday. The NYPD maintains that arresting more than 100 potentially violent criminals in one fell swoop was a triumph.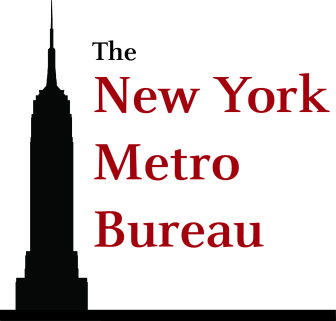 Family, friends and neighbors wonder if this is simply a stopgap solution.
"The raid took away a whole generation of kids," said Taylonn Murphy, a lifelong Grant House resident. "The city's not manifesting anything to fill that void. Trust me. The same mischief will fill that void," he continued with a frustrated grimace. "It's more or less a dog and pony show."
For Murphy, the gangs' sparring is a family affair. He's the father of Tayshana Murphy, an 18-year-old girl who was murdered in the Grant House hallway by two men from Manhattanville. Moreover, he's the father of a son, also named Taylonn Murphy, who was indicted on conspiracy charges as a result of the raid's investigations.
This particular raid was unusual because the surveillance program used to accrue evidence relied heavily on social media accounts. To build a case capable of linking multiple suspects to varying degrees of crimes ranging from gun possession to murder, the police pored over hundreds of hours of incriminating videos and millions of social media posts over four years.
Since his daughter's death in 2011, Murphy has been pleading with the police to work with the community more peacefully in attempts to quell gang rivalry. "Where was the intervention," he said, "where's the humanity … it's like they're just waiting for the mess to clean up the mess."
In order to legitimately end this cycle of violence, he said, the city must redevelop community centers in the area, cultivate outlets for grief counseling and demonstrate a positive police presence in the neighborhood.
"A lot of [these kids] think nobody cares," Murphy said. In order to solve the problem, "the main thing is engagement."
James Densley, a professor of criminal justice at Metropolitan State University in St. Paul, Minn., and author of the book "How Gangs Work," agreed that the "dragnet" approach of jailing large swaths of young gang members is often counterproductive.
When joining a gang, "the primary motivating factor is the search for protection," he said. Those who join often feel that the "conventional outlets aren't serving them." Thus, in order to actually end gang violence,"it requires a deeper relationship between the police and the community."
An alternative approach would be Operation Cease-Fire and Operation Nightlight, Densley said, two initiatives in Boston that sought to build positive community relationships to combat gang violence.
According to the National Gang Center in Washington, D.C., these programs focused their pursuit solely on the gang's central figures and punished them severely and extremely publicly. During the next phase, the police teamed with probation officers to closely supervise and counsel the gang members not jailed during the first phase.
Within four years this program helped lower the rate of homicides in Boston by 63 percent.
The Grant and Manhattanville housing complexes fall right in between the 26th and 30th NYPD precincts. According to police records, the number of murders has doubled in both areas this year.
"The police need to start using critical thinking," Murphy said. "It's time to roll up the sleeves and do some work."