NEW YORK — Sabrina Carter grew up in Red Hook Houses, the largest public housing development in Brooklyn. But where she spent most of her time was a few blocks away at the Community Justice Center as a member of the Red Hook Youth Court, an after-school "restorative justice" program.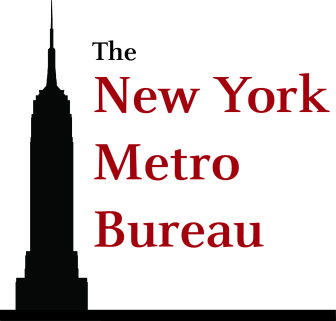 "I pretty much grew up in the building," said Carter, 27, who after graduating from John Jay College came back to become program coordinator of the Red Hook Youth Court.
Carter's fondest memory from her time as a teen member of the youth court was being excused early from school one day to meet a member of the British Parliament who was scheduled to be a guest speaker.
"He had an accent. I had never met anyone like that," said Carter and laughed. "He showed us his wig — it was so cool."
In addition to introducing teens to different people who work within the justice field, the Red Hook Youth Court trains them to serve as jurors and judges to handle real-life low-level misdemeanors committed by their peers. These include possession of marijuana, vandalism and assault.
The all-teen jury has the power to impose sanctions such as community service hours, workshops or essays. The program coordinator oversees each proceeding to make sure it is functioning properly and that the sanctions are fair.
Avi Brisman, an assistant professor who studied youth programs at the Red Hook Community Justice Center from 2007 to 2011, said that empowering teens to play a part in criminal justice is vital. Programs like the Youth Court get teens to think more positively about law, help them finish high school and prepare them for college, which may not have been on their minds beforehand, he said.
Carter is a good example of how the program helps its members in the long term, he said.
"It gave her a sense of direction and purpose and something that she wanted to do with herself," Brisman said.
Carter said more teens now have aspirations to go to college than when she was their age, but they still limit themselves in where they think they can go and what they can become because of their background.
One of the main reasons she said she came back to work at the youth court was to be a role model who the kids in her community could relate to.
"I just want to let them know that you can be a girl or a guy from the projects who grew up in the houses, and maybe you didn't know any places outside of Red Hook or Brooklyn or whatever — you can strive to be whoever you want to be," she said.
"Look at me, I started as a youth court member and now I'm running the program, so anything is possible."
In the white-walled courtroom, Ann acts as judge (last names have been left off to protect minors' privacy.) The petite 17-year-old sits in the center of the courtroom behind a large judge's bench that consumes her. The defendant, a teen with long straight black hair slouches in the testimony box to her right. His offense: skipping school.
"We are here to help you, not to judge you," said one of several teen jurors sitting in front of the defendant, Marco, 17 (not his real name).
The teens can become members once they complete a 30-hour training session. Each member is paid a monthly stipend of $60 to $90.
"They see that their voice has meaning, their voice has power and they can work with others to help their community," said Dory Hack, the deputy director of youth justice programs at the Center for Court Innovation, a nonprofit organization that works with the New York State Unified Court System to create alternative justice systems.
There are five youth courts in New York City and more than 1,200 across the country. The structure of each differs among communities to best reflect their needs, Hack said.
One important function of the youth court is to handle low-level cases that may get overlooked by often-overburdened formal family courts, said Carla Barrett, assistant professor at John Jay College, and author of the book "Courting Kids: Inside an Experimental Youth Court."
"A really low-level crime or first-time offense may just get dismissed," she said. "Whereas going through one of these youth courts there might actually be attention paid that needs to be paid."
The youth court receives cases through the Department of Probation, the New York Police Department and the New York City Law Department. In addition to imposing sanctions, the youth courts screen for necessary social services with the help of the adult coordinator, Hack said.
When members of the youth court are in good standing they can become senior members who take a leading role in deciding with the other teens what sanctions to choose.
"You get to help the respondent [defendant] about the key thing that they did wrong," said Kellon, a tall, thin 16-year-old senior member. "We can help them find real answers and help them throughout their life."
After going through a hearing of the youth court, some respondents will have such a positive experience that they will apply to become members, Carter said.
"With this work that I do, I definitely know that I'm making a difference," she said. "If I didn't sign up for youth court I always wonder what my life would have been like."