To inextricably embed the principles and practices of adolescent development in juvenile justice systems, we need to catch more than just the kids doing things "right." We need to catch the individuals, facilities, programs and agencies doing things right for youths and families.
Positive attention and appreciation motivates and inspires adults just like it does for kids: When we compliment and recognize good work, we get more of it. It spreads. Practices change. Relationships form. Reforms take root. I've seen it work.
For example, three facilities have inspired the field to follow their lead by treating all youths in custody as one of their own. (They were also winners of the 2015 Barbara Allen-Hagen Award.)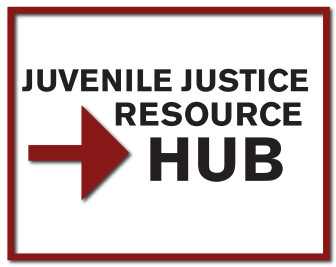 Two facilities — Cuyahoga Hills Juvenile Correctional Facility in Ohio and the Muskegon River Youth Center in Indiana — drastically reduced use of isolation. The South Hadley Girls Treatment Program in Massachusetts replaced its punishment-oriented points and levels behavior management system with a new strengths-based approach that encouraged youths' positive development through phases of learning.
All three had overcome policy barriers and resistance. Staff were used to the old approach and belief that punishing youths would change their behavior. The habitual response to misbehavior was a range of negative consequences from placing a youth in isolation to taking away points and/or privileges. The old way of thinking was that staff needed a "hammer" or severe sanction to maintain authority and earn kids' respect.
[Related: The Recovery Diaries: Treatment for Substance Abuse Now Favored Over Punishment]
In Ohio, Indiana and Massachusetts, the facility and agency leaders showed staff research and data that showed the opposite was true: Isolating and punishing youths created the opposite of the effect they were looking for.
Slowly staff learned that when they created healthy, supportive relationships with kids and started new programs that engaged youths in positive activities, the whole atmosphere shifted. There were fewer incidents and disruptions and more staff looking forward to coming to work.
The changes took time and a lot of work to convince skeptical staff that treating kids like kids would result in a better facility culture for youths and staff. But if three facilities could do it, so can others. And many are, inspired by these facilities' success.
Working with more than 200 residential facilities and programs across the country that participate in Performance-based Standards, I see more and more policies changing to discard punishment-oriented approaches and more and more staff embracing the tenets of positive youth development.
The staff are creating opportunities for youths to make good decisions, stretch their prefrontal cortex and try to minimize the interruption of incarceration on normal adolescence growth. Remember, the kids in juvenile justice leave and the adults continue the work.
Kim Godfrey is the first and founding executive director of the PbS Learning Institute, a national nonprofit committed to treating all youth in custody as one of our own. PbS is celebrating 20 years' work challenging youth justice agencies to meet the highest quality standards for operations, programs and services and providing a data-driven improvement model, training, technical assistance and expert coaching to help the field best serve youths, staff and families.
More related articles:
New Jersey Laws Could Pave Way for More Reforms
Opinion: Young Sex Offenders Can, Must Be Rehabilitated
Opinion: Troubled Young People Deserve Compassion, Not Punishment