NEW YORK — Ramarley Graham's family and supporters commemorated the fourth anniversary of his death in downtown Manhattan with a candlelight vigil and rally in front of City Hall.
The 18-year-old unarmed black man died after police officers burst into his Bronx home without a warrant and fatally shot him.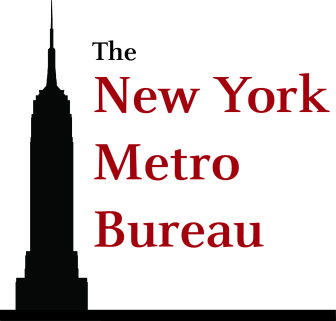 The crowd demanded Tuesday that Mayor Bill de Blasio and New York Police Department Commissioner Bill Bratton respond to their demands to punish the officers involved in Graham's death — and vowed to continue protesting until they do.
"I'm demanding that you fire these officers. We won't stop. We need justice and we need it to start now. No more prolonging this case, enough is enough," said Frank Graham, Ramarley's father, at the rally.
[Related: After Plea Agreement, Anti-police Brutality Activist Gives Impassioned Statement to Court]
Ramarley Graham left a bodega on the afternoon of Feb. 2, 2012 not knowing that fiddling with his waistband would unleash the series of events that would end his life minutes later.
An undercover narcotics unit spotted him and suspected that he was readjusting a concealed firearm. They chased him but did not catch him before he entered his house two blocks away. They couldn't kick open the front door so used the back door to get in. Officer Richard Haste found Graham upstairs and killed him with one shot to the chest. No firearm was found when the premises was searched later.


The city reached a $3.9 million settlement last year with Graham's family. The closest the family ever came to seeing criminal charges against the officers was a 2012 grand jury manslaughter indictment of Haste that was later vacated on a technicality. Another grand jury opted to not indict him again.
Critics of the police department said they continue to wonder whether the deadly actions of police officers will ever bring consequences with any regularity.
"We won't get anywhere," Council Member Rosie Mendez said in an interview after the rally,
"Until some officers are made examples of."
More related articles:
In Photos: Police Brutality in the Bronx
Councilman 'Appalled' by Alleged Police Brutality of Bronx Boy Smashed Through Window