JERSEY CITY, New Jersey — It is not a surprise to hear a lot of policy talk at a conference. There was plenty of it at the 3rd Annual Prisoner Reentry Conference in Jersey City last week.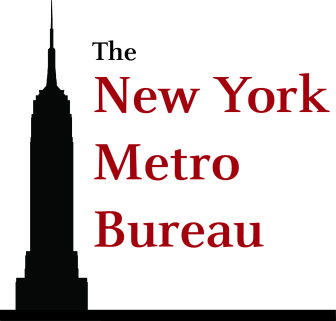 A panel of mayors talked about how they meet the challenges of balancing all the agencies that are essential to bringing a prisoner back home and keeping him there. Members of the judiciary talked about how they can work around the system to funnel people toward programs that work, and the limits of what they can do as well. Corrections officers pleaded for training so they could start planting the seeds of a successful reentry while the prisoner is still "behind the wall," before he is released.
But the conference was more than a wonky exchange between experts; there was a moral component that eclipsed the dry talk of policy proposals.
Newark Mayor Ras J. Baraka called for the end of an industry — prisons — that makes its money mostly off the incarceration of poor, black and Latino people. Instead of spending the $60,000 a year to keep someone in prison, the funds should come out of the corrections budget and redirected to reentry services, he said.
"We talk about reentry," he said. "But for many of these people they were never considered part of society in the first place."
"I'm going to make the economic case for reentry," said Mark Holden, a senior vice president for Koch Industries. "But it's a really a moral case. And that's how you're going to win hearts and minds. This is the real stuff."


Conferees were the people on the frontlines of reentry, implementing the programs and reforms that have made north New Jersey a success story compared with the rest of the nation. They talked about navigating the politics of reentry, fortifying existing programs for people coming back from prison, work that remains on mental health, drug treatment, education and job placement and the pressing need for housing for people coming home with nowhere to go.
New Jersey Gov. Chris Christie stunned many in attendance when he announced during a wide-ranging conversation on stage with former New Jersey Gov. Jim McGreevey that a recently closed prison would be converted into a 700-bed drug treatment facility. Some in the audience gasped with joyful surprise and others erupted in impromptu cheers.
Hard lesson learned in wake of tragedy
The sense of moral urgency of both the organizers and the participants was on vivid display in the stories of two men, one a cop, the other a criminal.
Melvin Santiago was a Jersey City detective who was shot and killed on duty, and Dequan Rosario was a former drug dealer who turned his life around and became an EMT in Newark, New Jersey.
Jersey City Mayor Steven Fulop, who has made reentry one of his administration's top initiatives, talked about the lesson he learned from Santiago's fate.
Two years ago Santiago was shot in the head responding to an active hostage situation. Lawrence Campbell, 27, had wrested a gun from a security guard at a Walgreens, grabbed a woman and encouraged everyone to watch the news as he dragged her out to the parking lot. Santiago, 23, was the first to respond.
Fulop recalled getting the phone call and how he had remembered swearing in Santiago just six months before his death.
What happened next was his most illuminating moment as mayor, he said. Some residents erected a makeshift memorial that was a shrine to Santiago's killer.
Fulop said he was horrified. He ordered his sanitation department to destroy it. Residents built it again and he ordered it torn down again. After his initial anger wore off, he said, he had a realization.
"Who would memorialize Lawrence Campbell?" he said. "And why? It had nothing to do with honoring Campbell and it had everything to do with a portion of Jersey City that was being left behind. It wasn't about Lawrence Campbell. It's about how they are being left behind."
Fulop took a look at his police department and realized that out of a force of 850 he only had one black member of his department in a leadership role.
"Jersey City is at the forefront, but there's still much left to do," he said. "Jim McGreevey took up the issue years back, long before it was being talked about as part of a national conversation of helping the people left behind. We've been trying to bridge the gap in Jersey City."
From ruining lives to saving them
U.S. Attorney for New Jersey Paul J. Fishman told the story of Dequan Rosario.
As a child, Rosario had to walk over unconscious bodies on his way to school in Newark. They were addicts knocked out from crack or heroin. When he was 17, after some encouragement from an uncle, Rosario joined the drug trade. At 27, he was in a federal court where he was sentenced to 10 years for distribution and sent off to a prison in Oklahoma.
Rosario did not get a single visitor for the first four years of his sentence. When he was released after maxing out his sentence at 37, a corrections officer handed him some ill-fitting, threadbare clothes, enough money for a few slices of pizza and a soda, and a one-way bus ticket back to Newark.
Dequan tried to go straight, despite old friends and associates encouraging him to get back into the game. He worked at a Burger King, but longed for work with some purpose, with some strain of dignity, a job where he could make a difference.
"He wanted to change," Fishman told the crowd, his emotion audible. "He wanted a better life. He just didn't know how to do that."
Fishman's office spearheaded ReNew, a court-supervised reentry program that Rosario participated in. Fishman said he is drawn to Rosario's story because it is proof that second chances are possible with the right program in place.
Initially, Fishman said, Rosario had no intention of ever walking back into that courthouse.
"And who could blame him?" he asked. "The last time he was there he was judged and sentenced and sent away."
But eventually a parole officer in ReNew convinced him to go. Now, Fishman said, he is an EMT. Last November, Rosario sat a few feet away from Barack Obama when the president visited Newark to talk about criminal justice reform and push for more efforts to help with reentry, like banning the box for former federal prisoners.
"Imagine that, four feet from the president," a visibly emotional Fishman said. "As the president said, Dequan is now working to save lives instead of ruining them. Reentry is not just only good for the lives of the parolees who are looking to change their lives. It also changes the lives of people who are involved in it."
Jersey City as a model
Through his work as director of the Jersey City Employment and Training Program, activists and politicians alike say McGreevey has been crucial in encouraging leaders to share ideas and getting support from the governor and the legislature.
The training program offers courses in job readiness and job placement, everything from editing resumes and using social media to promote a business to forging relationships with companies and manufacturers who will hire former prisoners. In 2015 the recidivism rate of participants in the program was 19 percent, compared with nearly 70 percent in the rest of the state, McGreevey said, and he was able to place nearly 60 percent into jobs.
His Out of School Youth Program showed similar success. This program aims to increase competency by two grade levels and teach work readiness and other life skills. Of the 29 who enrolled in the program — almost all of whom live in households that earn beneath the poverty level — only three were arrested again.
But the program is not limited to jobs. It offers drug treatment, help with housing, working to get state identification cards and anything else that will create what McGreevey calls "healthy self-sufficiency" in the formerly incarcerated.