NEW YORK — Boots stomped rhythmically on the ground. Angry voices pulsed through the air. A capella voices pounded like a heartbeat, growing steadily faster and louder. The escalating cacophony was directed at the man sitting on the edge of the cot. He held his hands to his head.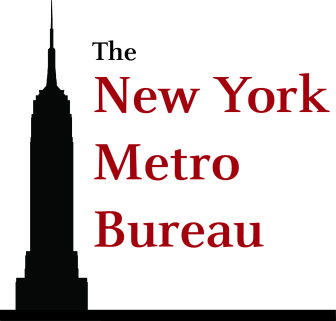 Behind the bars at the center of the stage, he was alone, dwarfed by a large orange prison shirt and the chaos swirling all around him.
"Who killed that guard? Who killed that guard? Who killed that guard!" the voices changed, growing louder and angrier with each repetition.
That jarring scene opened "IN|PRISM: Boxed In and Blacked Out in America," performed by the Truthworker Theatre Company in Manhattan's East Village. "IN|PRISM," an original hip-hop theater production, tells the story of Jarvis Jay Masters, a 54-year-old California man who spent 24 years in solitary confinement. He is currently on death row in San Quentin for participating in the murder of a corrections officer, a crime he — and many others — say he had nothing to do with.
Truthworker Theatre Company is a New York City youth-led performance company founded by director Samara Gaev to provide young people an opportunity to be the narrators of their own stories, to dispel stereotypes and to examine social justice issues to facilitate social change.
"There's persistent criminalization, particularly of young people of color in this country," Gaev said after the performance.
After opening with Masters in prison, performers take the audience back in time. With prison bars in the background, they re-enact the moment from Masters' youth when he was torn from a long-term foster home and dumped into a home crowded with other children and run by an abusive couple. As the poignant scene unfolds, it reveals a household dominated by fear and intimidation, one where foster children were an easy paycheck.
In the play, the foster care system plays an enormous role in pushing Masters into what is portrayed as a failing prison system.
In a violent scene, the audience sees guards at a juvenile facility encourage Masters to fight another inmate, unleashing an anger that both relieves and disturbs Masters.
"How did it feel?" asks the guard afterward.
"I felt like an animal," Masters says.
"Then it's working," says the guard.
Masters was 19 when he was convicted of armed robbery and sent to San Quentin. While there, he was accused and eventually convicted of sharpening the object used to kill prison guard Sgt. Howell Burchfield. Masters maintains his innocence, but although he was two tiers away from the murder and the weapon was never found, he was convicted of taking part in the crime. Citing a history of criminality — mostly truancy for running away from abusive foster homes — Masters was sentenced to death.
Gaev said she's committed to telling the untold stories of those behind bars.
To emphasize that point, during one scene, a chilling and unseen voice says, "The U.S. has the fastest-growing prison population, just like the real estate boom. The problem with real estate is eventually, you run out of land. You never run out of people to put in prison."
The telling of untold stories is a continuing theme. In one scene, Masters receives a package containing the book, "The Lion and the Hunter."
"Maintain your hope, live to tell your own story," says Masters as he reads the accompanying letter.
"Unless the lion has a historian, the hunter's always the hero," Masters says, reading the African proverb shared in the letter.
The letter, as well as the influence of his attorney, who introduces him to Buddhism, prompts Masters' transformation. In a scene where his attorney is forced to break the news that his appeal has been denied, Masters is inconsolable. Not knowing what else to do, the attorney encourages him to close his eyes, and walks an initially skeptical Masters through the process of meditation.
The transformation is immediate.
After a guard returns him to his cell, Masters, though affirming his own innocence, expresses his condolences to the guard for the loss of his colleague and friend, Burchfield. After an uneasy exchange that ends with the guard telling Masters to keep his head up, the mood temporarily lightens.
"Hey, think I can get an extra cup of Jell-O?" says Masters playfully.
"Don't push it," said the guard, returning to the familiar, dominating role.
While "IN|PRISM" is Masters' story, the performance demonstrates the hardships incarceration brings to inmates' families and loved ones.
Hugs provoke guards to shout, "No touching!" during a visiting room scene. On a phone call home, audio reminds callers that their conversations are being monitored and recorded.
"You have 60 seconds remaining," says the robotic voice as callers near the end of the time allotted for each call.
After the performance, Gaev allowed the audience to hear Masters' voice through a previous recording.
"I am so proud to be a part of this," he said. Masters thanked the audience for their attendance and support, saying he draws encouragement from it.
The personal touch resonated with the audience.
"Every time you do this, you're putting a human face on millions of people that are incarcerated in the U.S. today," said Brent Buell, a theater producer who has taught acting and production in New York prisons.
According to the Sentencing Project, in 2013 more than 1.5 million adults were incarcerated in state or federal facilities and more than 35,000 were held in juvenile facilities. Those statistics do not include those in city jails or those on parole.
"Ninety percent of the company has loved ones who are currently or were recently incarcerated," said Gaev. "And it's not intentional, it's systemic."
Truthworker's next project will involve performers' families and will focus on the process of re-entry after incarceration. Bar Code, a previous company production, centers on the school-to-prison pipeline.
"The driving force to this work is that there's a system and it is criminal," said Gaev. She hopes her work will be used to drive systemic change.
Performer James Forza, 19, who played Masters and other characters, said the show is an incredible opportunity for him personally, but that's not what has kept him involved for the past three years.
"It's the work that we do and the message that we send," he said. "It's so important that the world knows this story."