BALTIMORE — Less than 48 hours after the Caesar Goodman verdict left many in Baltimore longing for justice, the city was dealt another blow when popular rapper Lor Scoota, known and loved for giving back to the community, was shot and killed. Lor Scoota was heading home after a charity event when he was gunned down. The gunman remains at large.
"Part of what's going on is the reality of Baltimore," said Dr. Philip Leaf, Director of the Johns Hopkins Center for the Prevention of Youth Violence. "Large numbers under 25 are dying. In the Baltimores, Chicagos and other cities, this has become a way of life."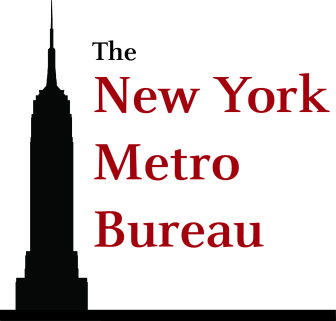 "Here's a guy who has a large following who respects his talent and all the sudden he's dead," said Leaf, who spoke with me over the phone a few days after Lor Scoota's death.
Last week, I sat in Judge Barry Williams' courtroom as he announced his verdict in the trial of Officer Caesar Goodman. Williams found Goodman not guilty of murder and other charges related to the death of Freddie Gray. The judge read the details of his verdict on each count, and ended the hearing by saying, "The verdict on all counts is not guilty."
The room was packed with Gray's family and friends, law enforcement and media. A few muffled groans could be heard, but no one seemed surprised. Many were in the courtroom throughout the entire trial and heard the judge questioning the prosecution's case.
[Related: Young Protesters React to Not-Guilty Verdict in Baltimore]
Immediately after the verdict, I rushed downstairs to get reaction from the crowd outside, where Baltimore residents, activists, a small army of media and a larger army of law enforcement officers were gathered.
I found that after two acquittals and a mistrial there's an uneasy peace in Baltimore.
"I think the youth saw and heard of someone their age die and are concerned that those who caused the death are not being held accountable," said Leaf.
For those outside the courthouse, the verdict on each count had trickled down slowly from the courtroom above. As I stepped outside, the crowd appeared angry, but not surprised. Someone in the crowd was repeating the judge's final statement — "The verdict on all counts is not guilty."
Gray, 25, died on April 19, 2015, one week after being chased, handcuffed and thrown into the back of a police van by Baltimore police officers. Prosecutors have alleged that Gray's arrest for possession of a small knife was unjustified.
Chief Medical Examiner Dr. David Fowler wrote that Gray's death could be "best certified as homicide," likely the result of a "high energy injury" to his neck and spine that occurred while in the back of the police van.
Goodman was one of six officers charged in connection with Gray's death. Two of the officers have been acquitted. Another officer's trial ended in a mistrial. State's Attorney Marilyn Mosby is under pressure from the police union to drop the remaining charges and at least two of the officers charged have filed defamation suits against her.
Former head of the NAACP, Ben Jealous, whose mother was from Baltimore, expressed his exasperation.
But while many residents I spoke with are not surprised by the verdict, they are frustrated. Not about to give up the fight to end police brutality, they want justice for Freddie Gray.  Shortly after the verdict, I spoke with Baltimore resident Shana Ashby, 21, who was away at college when Gray was killed.
"People fear what they don't know," she told me, shouting to be heard over the helicopters circling overhead.
"A lot of my peers up at my college campus were saying some unsavory things about Baltimore," she said, adding that the images shown on TV news reports were misleading.
"The one thing that really upset me, you know, the neighborhood where the riots happened, I lived there last year," Ashby said. "What the media shows you, it's what they want you to see, it's very biased."
As an example, she told me about a strip of row houses she said had been abandoned since the 60's.
"They showed cuts of those row houses that were abandoned," she explained. "Most of the people up at my school, they said 'oh my God, that's what you guys did to your houses?' And I had to tell them no, that's not what happened."
Residents, she said, know those particular row houses were in distress long before the riots.
"Those houses should have been dealt with," Ashby said.
Dr. Leaf says it's not only distressed row houses that should have been addressed long ago. He says young people dealing with a myriad of issues.
"It's about lives not being valued," he said, adding that young people are faced with a myriad of interconnected issues, including housing, lack of employment in the community and a substandard school system.
Leaf said one positive outcome in the wake of Freddie Gray's death and last year's uprising is that both the community and the police have been trying to focus on solutions and the chance to restore their hometown's image.
"One of the things that did happen is the uprising did cause a lot of people to realize they needed to do more," he said, adding that Lor Scoota was one of those who stepped up to the challenge.
"But the news is the bad stuff, so it doesn't get covered," Leaf said.
It was a reminder to me and other journalists: We need to show up even when good is going on.
More related articles:
Maryland Gov. Not Backing Proposed Juvenile Detention Facility in Baltimore
21 Years Later, Father Still Grieves Son's Shooting by NY Police
March Until 'Shoot First, Ask Questions Later' by Police Stops
Unarmed St. Louis Teen Fatally Shot by Police; Protests Turn Violent Overnight