New York City's jails have received much attention for their conditions and for their culture of violence. But stories like *Mike's are rarely told.
At the age of 16, Mike was convicted of gun possession. The facts: He was part of a gang, one of whose members, after committing a crime that Mike had nothing to do with, gave Mike his gun. Mike had two parents and an older sister at home, and no criminal record, but was indicted for criminal possession of a weapon in the second degree and faced a possible sentence of 3½ to 15 years in upstate prison unless an appropriate alternative was available for him.
When he couldn't make bail, Mike was held at the Horizon Juvenile Detention Center for 18 months, pending his conviction, until the judge in his case was convinced to release him into a program called Families Rising. This evidence-based alternative to incarceration works with youth and their families in their homes and communities, and has compiled an impressive track record since its inception four years ago.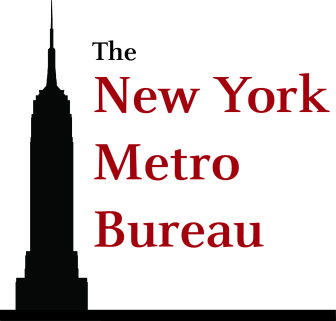 Families Rising is based on a Functional Family Therapy (FFT) model. After seven months of intensive treatment where all family members attended every session, Mike was talking openly with his family and his parents had improved their ability to help him navigate the hazards of living in their high-risk community.
Mike graduated high school, had his sentence revised to youthful offender status and is currently enrolled in college. The cost of treating Mike and his family: $8,500. The cost of incarcerating him for a minimum of 3½ years: $576,000. Impact of youthful offender treatment: priceless. Without it, Mike would have a felony record, preventing him from voting, receiving money for college and making it extremely difficult to get a job and become a productive member of society.
The New York Foundling has been operating evidence-based FFT programs for adolescent offenders since 2007, with excellent results, reducing costs dramatically and producing far better outcomes. Over the past four years, these programs have expanded to include Families Rising, which focuses on older adolescents who appear before courts in the adult criminal justice system.
Since the program's inception, 180 youth like Mike have completed FFT treatment with their families.
Less than 25% were reincarcerated within 12 months, compared to a rearrest rate statewide that is normally nearly 50%,

98% of those who completed treatment avoided a criminal record,

95% of those who completed treatment avoided jail time,

73% met all their personal treatment goals.
Consider the implications. How many future crimes are not being committed? How many lives are being saved? How many young people will become productive citizens rather than career criminals? And all at a fraction of the cost of incarceration.
Of course, the first priority of any criminal justice system is to protect the public, and there are offenders — no matter their age — who should be locked up. However, in New York, one of the few states where individuals under the age of 18 can be tried as adults and sentenced to adult facilities, programs like Families Rising can prove particularly valuable, giving judges and prosecutors a viable and effective alternative in cases where the defendant's background warrants it.
We can't be sure how many adolescents would be better served by Families Rising or similar programs, but we should find out. Initially, the program had to prove itself, build a track record and gain credibility among judges, who are justifiably concerned about putting accused or convicted offenders back on the street.
In the three years since Mike's arrest, Families Rising has indeed proven itself and is receiving more and more referrals, especially as greater public attention has been focused on conditions at Rikers' Island, particularly as it relates to younger inmates. Right now, however, Families Rising exists because of the generosity of private foundations, and its capacity is limited.
We need to institutionalize such programs and the process that diverts adolescents to them. We need to continue educating judges, prosecutors and defense attorneys about their availability and on how to determine which cases they are likely to be most effective with. And we need a secure funding stream that enables programs to serve as many young people in the system as we believe can benefit from them.
If we want to make a meaningful difference in the cycle of crime and recidivism that, for many, begins at a young age — and protect society more effectively at the same time — programs like Families Rising should become a priority.
Michael Corriero was a judge for 28 years in the criminal courts of New York. He is currently a criminal and juvenile justice consultant for The New York Foundling.
Maris Schwartz completed her Master's in Clinical Psychology at Columbia University. She has practiced as a Functional Family Therapist for at-risk youth with The New York Foundling since 2010.
Catherine Boatwright completed her Master's in Marriage and Family from Pepperdine University. She has practiced Functional Family Therapy since 2011, and she has been with The New York Foundling since Families Rising's inception in 2012.
*Name changed to protect individual's identity