NEW YORK — The first two days of the disciplinary trial of New York Police Department officer Richard Haste revealed a departmental conflict between the pursuit of illegal firearms and rules that require an individual police officer to confront an armed suspect only in the event of an emergency.
Haste fatally shot 18-year-old Ramarley Graham in the Bronx nearly five years ago, but the death will not be the determining factor in whether Deputy Commissioner Rosemarie Maldonado — who oversees the case — decides to fire him. Instead, prosecutors are arguing that Haste made decisions in the minutes before the 2012 shooting that disregarded his training, violated department protocol and require that he lose his badge.
"The tragic death of Ramarley Graham could have and should have been avoided," said Beth Douglas, an attorney who is prosecuting the case for the department, in her opening statements on Tuesday.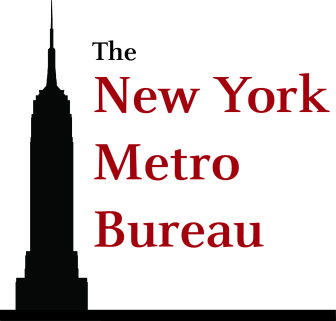 Graham's death thrust his mother, Constance Malcolm, into the national spotlight in recent years. She became a vocal critic of a police department that has faced protests and criticism for a string of police killings of unarmed black men like Eric Garner and Akai Gurley. Justice has appeared elusive for Malcolm ever since a 2012 indictment against Haste was dismissed on a technicality. But if Maldonado rules that Haste deserves to be fired, Malcolm and other NYPD critics will celebrate the rare firing of an NYPD police officer for shooting a civilian.  
The central facts of the case are not in dispute, defense attorney Stuart London told Maldonado. He offered a common defense in police shootings nationwide. The work of law enforcement requires split-second decision-making, he said.
"Police work shouldn't be subject to second-guessing," he said.
No call for backup
The trial centers on a few minutes on the afternoon of Feb. 2, 2012 when experience, training and a few tugs at the waist convinced a team of narcotics officers that Ramarley Graham had a gun.
Two of them — Andrew Jarvis and Tyrone Horne — were parked near the corner of White Plains Road and East 228th St. when Graham aroused their suspicions by reportedly entering a bodega and leaving soon after. Jarvis says he saw Graham tug his jeans and told his partner that there was a gun inside his waistband. The two plainclothes officers followed Graham and two of his friends around the corner to East 229th St.
Haste meanwhile heard the report of an illegal gun and hurried to 749 East 229th St.
What Haste did in the following minutes will determine whether Maldonado rules in favor of firing him. Video surveillance shows Graham calmly entering his home just seconds before Haste runs up to the door, kicks it and tries to enter. The prosecution and defense agree that he went to the backyard, entered through a back door and opened the front door for fellow officers. Then he led them up the stairs to the second floor where he continued a series of mistakes, according to prosecutors.
They say that at this time he should have called for backup and sealed the scene. The department trains a special unit to confront an armed gunman, Douglas told the court. But Haste moved upstairs before making another mistake, she said.
Haste had no idea what dangers lay ahead, she said. But when he saw Graham down the hallway, Haste still followed him. He did not ask his commanding officer for instructions. Instead he broke down the door Graham had hidden behind.
In Haste's mind, a gunman was on the loose and he had to be apprehended, London said. No gun was ever found at the scene, but Haste had every reason to believe there was one at the moment he confronted Graham after bursting through a bathroom door, London said.
Should police be judged in hindsight?
Fellow defense lawyer Mike Martinez tried to counter expert testimony from Inspector Gregory Sheehan today that Haste's action demonstrated a series of tactical errors. He repeatedly asked Sheehan — who oversees the Special Training Section of the NYPD Police Academy — whether split-second decisions by Haste should be judged by "hindsight," given Haste's expectation that Graham was armed.
"When an officer hears there is a gun involved it takes things to another level, right?" Martinez asked Sheehan.
Sheehan agreed. But when prosecutor Nancy Slater later asked him whether he had ever seen more "egregious violations" of protocol as those committed by Haste by the time he confronted Graham face-to-face, he said, "No I have not."
A department review has already determined that Haste adhered to protocol when he fatally shot Graham in the chest as the teenager tried to flush a small amount of marijuana.
A grand jury indicted Haste for manslaughter in 2012, but improper jury instructions led a judge to dismiss the case. Another grand jury opted to not press charges. The U.S. Attorney for the Southern District of New York also declined to press charges, this time for civil rights violations. The city settled a wrongful-death lawsuit with Graham's family for $3.9 million in 2015.
But the department itself must address the fatal shootings of unarmed people of color and hold individual officers accountable, Constance Malcolm said. The defense's version of events at the current trial should not obscure the fact that Graham was killed in his own home because of the actions of Richard Haste, she told reporters at a press conference outside police headquarters Tuesday.
"Ramarley didn't run from anybody. He did not point a gun at anybody. So why is my son not here? Richard Haste was too hasty," Malcolm said. "All he had to do was wait for backup but he chose not to."
Haste did not speak to the press. He is expected to testify later this week.
This story has been updated.