NEW YORK — The fate of the authorization of the Juvenile Justice and Delinquency Prevention Act during the Trump administration is up in the air, according to judges at the National Conference on Juvenile Justice, held this year in Manhattan.
"We do not have any signals," said Michael E. Noyes, the chief program officer for the Council of Juvenile and Family Court Judges (NCJFCJ). "We do not have any position forward as to where the administration is in support of, or not, of the JJDPA."
While the Trump administration has been vocally using the rhetoric of "law and order" about the criminal justice system, they have not said explicitly where they stand on practices within the juvenile justice system.
"I'm hopeful there'll be a more progressive view when it comes to juvenile justice," Noyes said.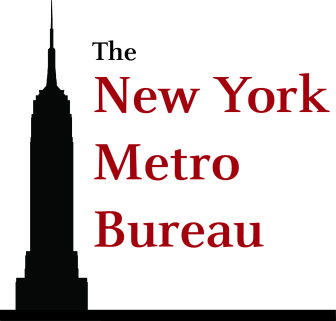 The JJDPA provides federal funding to states that follow the four core requirements — deinstitutionalization of status offenders, adult jail and lock-up removal, sight and sound separation, and disproportionate minority contact.
"It's a very small part of the budget of the federal government, and when it goes away it will disproportionately and adversely affect families in all 50 states," said Judge Katherine Tennyson, the president of the NCJFCJ.
She believes a judge's job is not just to adjudicate but to problem solve as well, she said.
[Related: Reactions of Incarcerated Youth to Trump's Election]
"Judges really sit at the center of the social world of a community," said Tennyson, a circuit court judge in Multnomah County, Oregon. "Without the reauthorization of that Act it is going to make it very difficult for lots of us to continue to do our jobs."
The Act expired in 2007 after last being reauthorized in 2002. The House approved its reauthorization last year, but one senator blocked it in the Senate in November.
Joey Orduna Hastings, the chief executive officer of the NCJFCJ, said she was concerned about who will be appointed to run the Office of Juvenile Justice and Delinquency Prevention, the federal agency that is associated with the Act.
"It's not only about reauthorizing the laws but it's also putting people in these leadership positions in these departments that can continue to advance these issues," she said.
Noyes said he does see an opening for one of the Council's initiatives under Trump's administration: Addressing the lack of coordination between military and state courts when it comes to juvenile justice issues on military installations. Youth on military bases who have run-ins with the law may not necessarily receive the proper help and resources, he said.

"There isn't a strong plan for integration," he said. "We will be looking for opportunities there to strengthen the work that we will be doing with military families."
More related articles:
Private Lockups May Prosper Under Trump Due to Predictions of More Deportations
Barry Krisberg on Where Juvenile Justice Goes From Here Under a Trump Administration
Why the Trump Administration Would Be Wise to Invest in Juvenile Justice
---
Hello. We have a small favor to ask. Advertising revenues across the media are falling fast. You can see why we need to ask for your help. Our independent journalism on the juvenile justice system takes a lot of time, money and hard work to produce. But we believe it's crucial — and we think you agree.
If everyone who reads our reporting helps to pay for it, our future would be much more secure. Every bit helps.
Thanks for listening.