NEW YORK — The fight continues for the father of a teenager killed by a New York Police Department officer 23 years ago.
It was a slap in the face, said Nicholas Heyward Sr., when then-Brooklyn District Attorney Charles Hynes closed his son's case, calling it a justifiable killing.
Nicholas Heyward Jr., 13, was fatally shot by New York Police Department officer Brian George in the summer of 1994.  According to the teen's father, he was playing a game of cops and robbers with friends inside the Gowanus Houses projects in Brooklyn when he was shot.  The now-retired George never faced criminal charges for the shooting.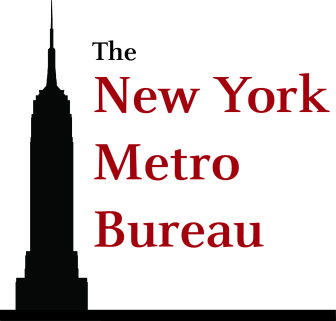 In February 2016 Brooklyn District Attorney Ken Thompson announced that the case would be reopened and that his office would re-evaluate Hynes' investigation.
No conclusion to that probe was publicly released, Heyward said. He had to file a Freedom of Information Act request.
He eventually received his son's case file but with no new information from the second investigation and with pages and paragraphs redacted.
"This was at best poorly done and at worst a cover-up," Heyward said.
Thursday he delivered a letter to the city Department of Investigation demanding a fresh investigation of his son's death.
Heyward and his attorneys have also filed complaints about what they deem to be excessive redaction in Nicholas Heyward Jr.'s case file. They expect an answer within a week.
"These redactions are unlawful," said M.J. Williams, one of Heyward's attorneys. While it is common protocol for officers to redact information from testimonials that might reveal a witness's identity, such as names or even clothing descriptions, she said, redacting entire statements is uncommon and cause for suspicion.
"It's what they elected to do, and they are using the law to deny him information," Williams said. It is absurd that a family member had to request information about the case of their murdered child, she said.  
After more than two hours inside the Department of Investigation, Heyward  repeatedly looked over his shoulder before finally pushing his way through the building's revolving doors. Looking tired, he stared at the ground as he walked to his small group of supporters and said he would not stop fighting for his son.
"This was not justifiable," he said. "My son was murdered by NYPD and Ken Thompson's office covered it up just like Charles Hynes' office did."
His refusal to give up on his 23-year-long battle is not just about his family.
"… the Brooklyn DA's choice not to investigate wrong-doing, cover ups, and errors … all but ensures that similar tragedies and injustices will occur in the future," he wrote in his letter to Department of Investigations Commissioner Mark Peters.
---
Hello. We have a small favor to ask. Advertising revenues across the media are falling fast. You can see why we need to ask for your help. Our independent journalism on the juvenile justice system takes a lot of time, money and hard work to produce. But we believe it's crucial — and we think you agree.
If everyone who reads our reporting helps to pay for it, our future would be much more secure. Every bit helps.
Thanks for listening.