NEW YORK — Two meetings last week, one in a modest community center across the street from a waterfront Brooklyn housing project, the other in a well-lit assembly room in New York City's elite criminal justice college in the heart of Manhattan, illustrated how a fledgling civil rights movement is growing around the tactics used by police to target young people in the city's housing projects.
Youth activists, parents, legal experts, cop watchers and other social justice activists gathered in the Red Hook Initiative community center for a forum entitled: "Raids and Conspiracy in NYCHA." They are worried that the youth in the Red Hook Houses are in the crosshairs of the next large-scale police raid. The night was dedicated, organizers said, to the teens, parents and other residents trying to organize to thwart the potential raid and be prepared if it comes.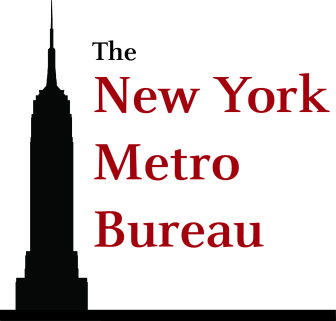 "If it's something that's potentially on the menu for Red Hook, we definitely want to do everything we can to help you guys," said writer and activist Josmar Trujillo, one of the organizers of the March 15 event. "… You're the only ones that know how to fight this."
Since the ostensible end of stop-and-frisk practices in 2013, the New York Police Department has turned more aggressively to a policy it nicknamed "Operation Crew Cut," a pun on the "crews" or informal gangs the operation is charged with breaking up through large-scale raids, surveillance and close cooperation with the district attorney's offices in the five boroughs.
In 2013, then-Police Commissioner Raymond Kelly described the scope and aim of Operation Crew Cut in a press conference after a small raid in Brownsville, Brooklyn, that resulted in 20 suspects being indicted, a year after the program was announced.
"Strategic enforcement and proactive policing combined with strong prosecutorial partnerships, including attention to the new battleground of social media, have resulted in lives being saved in New York City, mostly young minority men," Kelly said.
Since then the scale of the raids has increased exponentially. Now they tend to sweep up 100-plus black and/or Latino teens or men in their early 20s at a time, such as the 2014 raid of the Manhattanville and Grant houses in Harlem, when 103 young people were charged. At the time it was the largest raid in the history of the NYPD, the largest police department in the Western Hemisphere. In 2016, 700 NYPD and federal law enforcement officers swept up more than 120 young people at the Eastchester Gardens in the north Bronx, now the city's largest raid to date.
At the Red Hook meeting, activists advised the youths to be careful about their use of technology and what they post on social media. Take precautions by using encrypted messaging apps like Signal and using an 11-digit or longer PIN to lock their phones, they said.
Paula Clarke, whose son was targeted during the 2016 raid, warned how someone can be considered guilty by association via use of the conspiracy law RICO, the Racketeer Influenced and Corrupt Organizations Act. Authorities can implicate someone because of who they went to school with or who they play basketball with in the park.
"I mean even if you like something on Facebook, you're guilty," she said.
The burgeoning movement to fight the raids and related tactics includes violence interrupters working with youth in the city's housing projects and academics researching the revised policing methods.
[Related: Family, Friends in Harlem React to Young Man's Sentencing for Gang-related Murder, Crimes]
Taylonn Murphy Sr., whose daughter was killed in the Ulysses Grant Houses in 2011 and whose son Taylonn Jr. was arrested during the 2014 raid, emphasized the need for community organizing as a form of resistance and as a way to get ahead of the authorities.
"What slows them down is that they see progress," he said. "That they see people standing together. Unity. In unity there's strength."
Murphy, who lost one child to gun violence and another to the criminal justice system, became emotional when he addressed the young people in the audience.
"You all have to be ready to step up and fight this fight because this fight is about you," he said. "This fight is for the youth. This fight is not for us old dudes. This fight is for you. And you gotta fight; you have to be able to have the courage enough to stand in front of these people and these entities and these institutions and let them know that, yo, this is your home. This is where you from. You don't want to be harassed. You don't want nobody coming up running in your house at 3 o'clock in the morning."
The speakers promoted the idea of creating community-led initiatives centered around the needs of the neighborhood. They told the residents to become active politically locally by attending community council meetings and by reaching out to elected officials and letting them know that they are invested in policy.
Two days later, the setting was decidedly different — the assembly room at John Jay College of Criminal Justice in Manhattan near Central Park — but the message was the same. This time it was a panel labelled: "Stop the Gang Raids: Fighting the New 'Superpredator' Myth."
David Brotherton, a professor from John Jay, asked the audience if New York City is the safest city in the world. Yes, if you are talking about crime rates.
"But is it really safe for brown and black people?" he asked, with aggressive police tactics like Operation Crew Cut in place.
These heavy-handed police tactics rely on exploiting panics, Brotherton said. Targeting gangs is a classic example of ginning up fear around a group to justify broad and aggressive police policies.
"Gangs fits all these panics," he said.
At both events the organizers and activists discussed technology, the minutiae of city housing law, the pitfalls of gentrification and the threat posed by community partnerships used to collect intelligence on young people in the housing projects.
Dennis Flores, who organized the Brooklyn cop-watching group El Grito (the scream), offered to help train and organize such a group in Red Hook. He told the teens that cop watching is not just about having a video to post online.
"You have to look at this as self-defense," he said. "This is how I protect my people."
The 15 or so teenagers perked up when Flores showed a video of one of his tours in Bedford-Stuyvesant. It shows him approaching a young black man with his face against a shuttered store front gate after being stopped by police. When Flores asks why they stopped him, one officer responds that he looks like a robbery suspect.
How does he fits the description, Flores asks.
He's black, wearing jeans and has an Afro, the officer says.
Flores, talking to the crowd, joked: "That describes everybody in the 'hood!"
Eventually, the police, wanting to avoid scrutiny, let the young man go. The young people in the audience gasp in shock and approval.
"Anybody got questions?" another El Grito member asked.
"Yeah, I got a question," one of the teenagers said. "How we start this?"
Zach Williams and New York Bureau staff contributed to this story.
This story has been updated.
More related articles: 
Blood Feud in Harlem Takes Young Lives, Hurts Community
Discord Among Parents in Wake of Harlem Raid
Few Harlem Youths at Planning Meeting Against Violence
---
Hello. We have a small favor to ask. Advertising revenues across the media are falling fast. You can see why we need to ask for your help. Our independent journalism on the juvenile justice system takes a lot of time, money and hard work to produce. But we believe it's crucial — and we think you agree.
If everyone who reads our reporting helps to pay for it, our future would be much more secure. Every bit helps.
Thanks for listening.