NEW YORK — Twenty-three years ago, New York City Council candidate Anthony Beckford faced long odds when he spoke out as a precocious preteen against a school redistricting plan in central Brooklyn.
From what he understood at age 12, the plan would split the district into two — one for the rich, the other for the poor. He gave an impassioned speech at a school board meeting and members voted against the plan. The message he took from that experience was simple: If he just spoke passionately and eloquently enough, he could accomplish anything.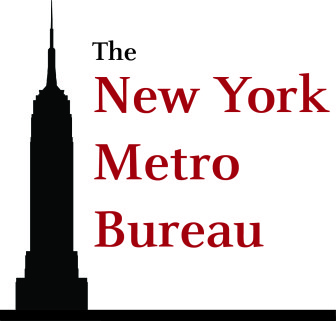 "I've always had this strength within me but it was from the things that I was taught as a child and from the power that I realized that even as a child I had," he said in an interview. "With me being older, I'm bigger. I'm louder now."
The longtime activist is hoping he can prevail against Democratic incumbent Jumaane Williams, a rising star in local politics who won election four years ago with nearly 100 percent of the vote. But these facts haven't kept Beckford from waging a $1,500 electoral insurgency as passionately as he can against an opponent with almost 20 times more money.
Beckford shares stories on social media about his work leading the Copwatch Patrol Unit in Brooklyn. The group is known for its aggressive monitoring of police officers. "Complacency is the slave mentality of those who choose to be slaves," reads its recent recruitment, an approach Beckford has deployed in his campaign.
Attorney General Jeff Sessions has steered the Justice Department away from Obama-era reforms to criminal justice. But in central Brooklyn, these ideas are seen as not far-reaching enough to many activists at the grassroots level. These are the people who pack the courts when police go on trial for shooting civilians. Or they are the activists who challenge the authority of police officers to curtail protests. Sometimes they run for elected office with popular ideas that eventually can gain the support of more centrist politicians.
Beckford wants to fire police officers who kill civilians, legalize marijuana rather than decriminalize it and end "broken windows" style policing. His lack of money and name recognition and his sometimes radical views may not win him a city council seat, but the message appealed to passersby as he canvassed alongside a busy intersection in the district on a Saturday afternoon in October.
An elderly woman stopped to hear Beckford describe his platform. Another woman turned back to the curb from the crosswalk to grab a leaflet. A 30-something man appeared surprised moments later to see the brochure's photo matched the barreled-bodied man in front of him.
The dangers of policing were nothing new to one man who talked to Beckford about the school-to-prison pipeline.
"It's a setup since Creation," the man said.
"Mass incarceration is the new slavery. Broken windows is the new Jim Crow era laws," Beckford replied.
His opponent Williams is not militant enough, Beckford said.
Williams, who did not respond to a request for comment, embodies a more pragmatic style of politics that has resulted in reforms to the city's criminal justice system.
One bill he sponsored would eventually divert tens of thousands of people away from the criminal justice system; another was "ban the box" legislation that now prohibits city employers from asking job applicants about their criminal histories until after they've been offered a job.
These are still radical ideas in many cities within Middle America, but in Brooklyn they are the mainstream. A city council where only three out of 51 seats are Republican leaves plenty of space for incumbents to face challenges from the far left.
And that's where Beckford continues to operate. He lives in the same apartment he did when he began his activism long ago. A degree from "Grunt University" — earned through his completion of Marine Corps basic training — hangs on the wall a few feet away from a 23-year-old letter.
That came from a school administrator who heard Beckford speak out against that rezoning plan 23 years ago. A single voice had stopped an unjust plan, wrote Harvey Garner, the community superintendent.
Beckford said in an interview that the recognition he received from this authority figure inspired him throughout the years that followed.
"It meant a lot to me," he said.
---
Hello. The national Knight Foundation and the Democracy Fund like our work so much that they have agreed to match donations of up to $1,000 per person. They will spend up to $28,000 through the end of December.
So this would be an especially good time to donate to the Juvenile Justice Information Exchange. Any money you give us up to $1,000 will be doubled.
Our independent journalism on the juvenile justice system takes a lot of time, money and hard work to produce. But we believe it's crucial — and we think you agree.
Thanks for listening.