NEW YORK — New York City has completely eliminated the prison population of kids younger than 16, thanks to Close to Home, a program that allows juveniles to stay in small group homes closer to their communities.
But although many city officials and advocates consider Close to Home a success, it's threatened by major potential budget cuts in Albany, New York.
"It's impossible in my mind that the state is going to walk away from this responsibility," said Felipe Franco, deputy commissioner for the youth and family justice division of the Administration for Children's Services, which oversees the program.
Franco is one of several city officials and researchers who met Friday morning to discuss the future of Close to Home and Columbia University Justice Lab's case study on the program's outcomes.
Close to Home began in 2012 as a five-year pilot program under the theory that if kids were allowed to stay closer to their family, schools, and communities — rather than in locked facilities upstate — New York City could reduce juvenile recidivism. There are 30 facilities, all of which are either in the city within an hour away.
Fewer arrests, detentions, facility placements
While it's too early to analyze the data on recidivism, the study found other key indicators of youth development and public safety since the program began.
Between 2012 and 2016 New York City saw a 53 percent decline in youth arrests, 35 percent decline in youth detention and, most notably, a 68 percent decline in the number of kids being placed in facilities at all. For comparison, the rest of state saw much lower declines: 41 percent, 31 percent and 20 percent, respectively.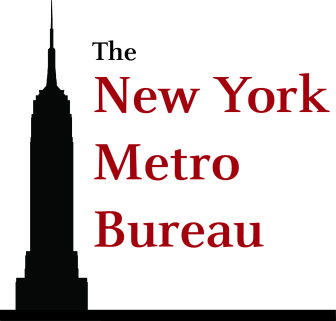 The study also found that 91 percent of youth in Close to Home facilities passed their academic classes in the 2016-17 school year, and in 2016, 82 percent of them were able to transition to a family member or other guardian when they were released.
So far, funding for Close to Home has been zeroed out in the preliminary state budget. It has been restored in the state Assembly's budget, but it remains to be seen whether it will be restored in the Senate's budget.
Alternatives to placement in facilities have also been on the rise. Department of Corrections Commissioner Ana Bermúdez says that since the implementation of Close to Home and the creation of four different levels of probation, they have seen the lowest levels of sanctions being used instead of placement more and more.
"The whole system has readjusted itself," said Bermúdez.
Before Close to Home, youth adjudicated as juvenile delinquents in need of secure placement were sent to detention centers run by the state Office of Children and Family Services. Jeremy Taveras, who entered the juvenile detention system when he was 13 before moving to a Close to Home facility when he was 16, says the difference between the two environments was huge.
"They treat you more like family," he said of the Close to Home facilities. In OCFS, "they treat you like you're garbage and you're just another animal locked up."
---
Hello. We have a small favor to ask. Advertising revenues across the media are falling fast. You can see why we need to ask for your help. Our independent journalism on the juvenile justice system takes a lot of time, money and hard work to produce. But we believe it's crucial — and we think you agree.
If everyone who reads our reporting helps to pay for it, our future would be much more secure. Every bit helps.
Thanks for listening.