NEW YORK — Taylonn Murphy's phone chimed steadily as he addressed reporters gathered in a boardroom Thursday. His friends were concerned. The previous night, Tessa Majors, an 18-year-old freshman at Barnard College, was fatally stabbed in a Harlem park by would-be robbers, police said. 
News outlets reported that a trail of blood led officers to an apartment in the nearby Grant Houses projects. Police arrested a 13-year-old today in the murder. 
Grant Houses is the public housing development where Murphy's own 18-year-old daughter was fatally shot in 2011. It's also a site of a 2014 raid by the New York Police Department and the Manhattan District Attorney's office that netted 103 suspected gang members, most of them black or Latino. One was her brother and Murphy's namesake, Taylonn Murphy Jr., now imprisoned in Shawangunk Correctional Facility. In 2016 he was sentenced 50 years to life for murder, conspiracy, robbery and weapons charges. 
Taylonn Murphy Sr. and other activists in the boardroom at John Jay College in Manhattan called for the NYPD to delete its gang database, a list of thousands of suspected gang members, almost all of them non-white. Many, they say, have only tenuous connections to actual gang members. And it's not clear why any one person landed in the database.
"This database is so secret," Murphy said. "There's no transparency. We don't know how young individuals get on this database. We don't know how to get them off this database."
Alex Vitale, sociology professor at Brooklyn College, and Josmar Trujillo, an activist and writer, demanded the elimination of the database Thursday in a report they co-authored.
"The mayor needs to make up his mind whether he's going to continue to rely primarily on an ever-expanding gang unit and a growing gang database, or to switch to real community-based strategies that try to treat young people with respect, try to build them and their communities up — not tear them down," Vitale said. 
'Left to fight blindfolded'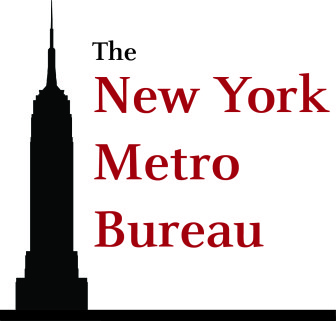 The NYPD's reliance on its gang database does nothing to help him curtail the type of youth violence that upended his life, Murphy said. He now works as a "credible messenger," a member of an affected community who intervenes in the lives of young people with the aim of reducing gang violence. 
Other critics of the database say it makes life harder for those named in it, accurately or not. Those in the database say they're subject to police harassment. Defendants in gang takedowns have been evicted from public housing. And reputed gang affiliation makes defendants vulnerable to federal RICO (Racketeer Influenced and Corrupt Organizations) conspiracy charges that carry lengthy prison sentences. 
Being in the database means a prosecutor can mention an arrestee's gang affiliation before a judge, who might be inclined to set a higher bail amount as a result, according to the report. 
"In bail applications, prosecutors will simply assert that they have information that a person is a gang member without revealing their sources. We are left to fight blindfolded against the gang allegations," said a defense attorney quoted in the report. 
The gang database includes the names of hundreds of minors, according to figures obtained in 2018 through a Freedom of Information Law request by Babe Howell, a professor at City University of New York School of Law.
But NYPD Commissioner Dermot Shea has downplayed the presence of juveniles within the database. Last year Shea, then chief of detectives, wrote in an opinion column in the Daily News:
"Current subjects in the database have an average of 11 prior arrests, almost half for felony crimes. They are not as young as some believe, either. Only 8.3% were entered before their 18th birthday and less than 2.5% are currently under 18. Their average age is 27."
Many potential warning signs
However, Trujillo and Vitale's report shows the NYPD's 5,000-plus school safety agents, who patrol the city's public schools, are trained to spot gang members based on "warning signs" such as "interest in certain colors and clothing," "staying out late," "unexplained wealth" and "hangs out with gang members." The word of a school safety agent plus that of one other source is enough to land a student in the gang database.
"If you see the school safety agents being … given this mentality to look for these things, you also open the door for a lot of racial assumptions, a lot of assumptions about young men of color and young women of color," Trujillo said. "The gang label really feeds off society's racism." 
The NYPD says the database has been cut from 34,000 to 17,500 names since 2014. In 2018, it was still at 17,500 names. The department said that in the last four years it has removed 3,700 names by reviewing people on their 23rd and 28th birthdays as well as once every three years. And the department insists including nongang members runs counter to the aims of the database. 
"We are in the era of precision policing. Saturating the database with non-gang members limits its usefulness," a NYPD spokesperson wrote in a statement. 
But even by its own stated criteria, all that's required for someone to be included in the database is to "associate with known gang members" and frequent a "known gang location." No further activity — wearing colors, throwing signs, making statements of affiliation on social media — would be necessary. 
On Dec. 6 New York State Assemblymember Dan Quart, a Democrat, wrote to the city's Inspector General Philip Eure, asking his office to investigate how names end up in the gang database, and how police share information about suspected gang members with prosecutors. He wants the city to eliminate the database altogether, but in the meantime wants to mitigate what he sees as its harms. 
"The NYPD seems hell-bent on continuing to employ these techniques, so there should be an investigation," Quart said. "I'm always hopeful, but I'm not optimistic that this Police Commissioner will dismantle the database." 
The report's authors also promote a future without the gang database, in which gang violence is curtailed through community intervention. Vitale said John Jay College recently evaluated the credible-messenger model of violence reduction that Murphy uses in Harlem.
"That report showed dramatic success in reducing shootings and homicides in the targeted communities compared with similar communities that did not have these programs," he said. 
Such an alternative to the NYPD's current approach to gang violence might have spared the life of Tessa Majors, Murphy said. 
"I believe if we had some of these cure-violence services, or some of these credible-messenger services in place with boots on the ground, [the killing of Majors] might have been deterred."