NEW YORK — The voice of the man waiting to die sounds corrupted by static over a bad telephone line. The voice sounds far away, and it is. He is calling Brooklyn from San Quentin Prison outside of San Francisco. Even though he is condemned to be executed by the state of California, his words are filled with hope.
"I don't feel like I'm wasting time," the voice crackles. "It doesn't feel like waiting. It feels like I have a life."
Jarvis Jay Masters is on death row for his alleged role in the murder of a corrections officer at the prison where he was incarcerated for a string of armed robberies when he was 19. He is accused of sharpening a makeshift spear that was used by two other inmates to murder Sgt. Howell Burchfield in 1985. The other two men accused of taking part in the killing are serving life sentences without parole. Masters has spent nearly his entire life as a ward of the state, 22 years of it in solitary confinement.
A collaboration with an unusual theater group over the last few months has lifted his spirits and given his life renewed purpose.
Masters' life is about to be transformed into a savage criticism of the laws, policies and culture of incarceration in the United States. It will be an eclectic multimedia play — part doctoral thesis, part poetry slam, part memoir — called "IN|PRISM: Boxed In and Blacked Out in America," performed by the Truthworker Theatre Co.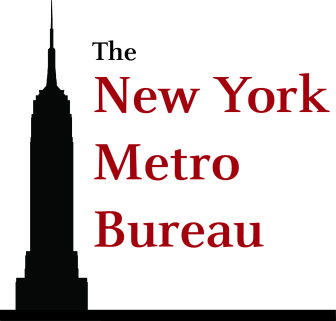 "I feel like I'm moving from clenched fists to compassion working on this project," he said. Masters, 52, who has insisted he is innocent of taking part in the murder of the corrections officer, became a Buddhist while incarcerated.
Samara Gaev, a New York activist, educator and actor, founded the social justice-based hip-hop theater company, whose performers are all in high school or recent graduates.
She built the company because she was frustrated at one-dimensional, inaccurate and stereotypical images of young people in popular culture and the press. She created Truthworker to support an environment where young people would have the opportunity to tell their own stories on their own terms.
Masters spent most of his life as a ward of the same state that has now decided to put him on death row. He learned to fight like a pit bull just to survive in what he described as hellish conditions, shuffled from one poorly-run facility to another. The teens and young adults in Truthworker recognized the conditions Masters described in his two books. It was the same conditions of poverty, neglect and anemic institutions that Gaev said they read about in the research they encountered in developing Bar Code. It is the same conditions and failed policies and dysfunctional institutions she said that lead to so many teens today being funneled from broken schools into overcrowded prisons and juvenile facilities.
Gaev said the sense of mission the youth in her company had working on Bar Code has only intensified as they have learned more about Masters, and gotten to know him over the course of developing their work, and been inspired by his example.
Gaev, 33, said she thinks the collaboration has changed not just Masters' life, but her young performers' lives as well. They are a multitalented mix of poets, actors, singers and dancers.
During preparation for their show, Gaev took them to see another play about the epidemic of incarceration and over policing at the Irondale Theater in Brooklyn. After the show, Gaev led what she called a debriefing of the performance and had her troupe members share their impressions.
One actor noted the performers in the Irondale show used blue for the color of the prison uniforms, not orange.
"My uncle wears beige," one said. "My brother wears green," another chimed.
Gaev asked for a show of hands: "How many of you have a family member who is in prison?" All but one of the young performers raised their hand, and he, Gaev notes, was not born in the U.S.
Working with the material of Masters' life "feels like sacred responsibility," she said. "Being responsible for taking his words and making them come to life in a way that honors all that he's been through. It's been one of the most excruciating periods in my life. It feels so high-stakes. …
"His mission was to get his message connected with youth," Gaev said. "And now through this project he can see that that is happening."
Masters' second book, "That Bird has My Wings: An Autobiography of an Innocent Man on Death Row," has been instrumental in developing "IN|PRISM."
Gaev came up with the idea in March when she was brainstorming with her friend, Summerlynn Burlew, who considers herself Masters' best friend. Gaev had been trying to collaborate with a woman who had been collecting the stories of teens in solitary at Rikers Island, but red tape and obstruction by New York City's Department of Corrections had made that too hard.
Burlew knew Gaev had wanted her next project to center on solitary confinement, so she suggested a partnership with Masters.
In preparation for the collaboration, "I flew out to California and I was able to get four hours locked in a cage with him," Gaev said. "I brought the script [for Bar Code]. I brought him photos of the production. I showed him pictures of the kids all holding copies of his book. He literally cried when he saw the pictures."
Since then Gaev has had numerous talks with Masters on the phone, and steady correspondence. She has even been able to bring him directly into the creative process by having her troupe rehearse some scenes over the same phone that had made his voice sound so distant.
Masters listens to an impromptu rehearsal and after a pause, he addresses the troupe.
"I'm speechless," he says. The emotion in his voice is palpable, even with the prison phone distorting frequencies.
"I'm speechless. I could not imagine this being as powerful as it is. It is super powerful. It is off the chain powerful."
Ricky Matos, a 21-year-old performer, enthusiastically responds, "Reading your material — you give so much of your own personal character within your words — I just feel like I know you through your words and your books. It feels like I'm depicting someone I already know."
As the time starts to run out on the call, Masters gives the troupe parting words of inspiration and appreciation.
"He's already asking for the phone," Masters says of the guard overseeing his call. "I really want to say thank you guys for what you bring to that voice and what that voice speaks out of, if I don't get to talk to you guys again believe me, I'm there with everyone. I'm on stage with everyone. Trust me, I'm there."
And then the call is terminated.
Truthworker Theater Company's production of "IN|PRISM: Boxed In and Blacked Out in America" will premiere on Nov. 20 at Jack, 505½ Waverly Ave., Brooklyn. Donations for the production can be made to Truthworker's Indiegogo campaign.