NEW YORK — Each story is unique in its own way. A phone call before work. One last football game before heading out of town. A bachelor party before a wedding. Then a call or a knock on the door and life would no longer be the same.
Six women, all of whom had lost a loved one to New York Police Department related incidents, gathered at Manhattan's Riverside Church Saturday afternoon for a town hall meeting. The event, organized by the Justice Committee, a social justice advocacy group, brought together relatives of Anthony Baez, Sean Bell, Eric Garner, Ramarley Graham, Noel Polanco and Jayson Tirado.
The event marked the final day of the "#11Days of Action" that ran from Dec. 10 through Saturday in memory of Eric Garner, the Staten Island man who died after a police chokehold earlier this year.
The five mothers and one sister-in-law spoke on behalf of their families and shared the blurry timelines of what led up to and followed their loved ones' deaths. Each story began as a typical day and ended with details that sometimes contradicted official accounts or recorded evidence. Months, years, even decades later, the women said they struggled to make sense of their losses and all the lives that were changed by a single day.
Eric Garner's mother, Gwen Carr, the most recently bereaved woman on stage, put it plainly. When she heard that her son had died, she said: "I think I lost my mind."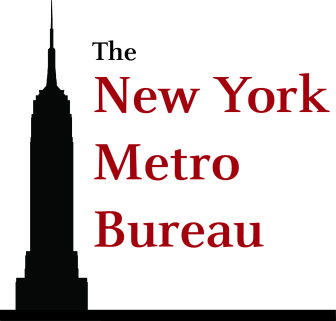 She told the crowd she couldn't recall anything in the moments that followed.
Iris Baez, whose son Anthony died of a police chokehold after an altercation with police in 1994, described how her mind went through "twists and turns of piecing together the details."
Each story pointed to what the women say is an unfair interpretation of the law and a lack of accountability by police and the justice system. The six men being  memorialized were all men of color. The relatives said if the police and victim roles were reversed the judicial outcomes would have been different.
Francis Livoti, the police officer who killed Baez's son, had a history of abuse and brutality complaints before the fatal chokehold. "If my son murdered him," she said, "my son would be facing the electric chair." Livoti faced a nonjury trial in 1996 and was acquitted based in part on contradictory accounts of the fatal incident. He was convicted in 1998 of violating Baez's civil rights and sentenced to seven years in federal prison.
Along with spoken memorials, the women demanded a specific change in the criminal justice system: the appointment of special prosecutors in cases where police officers appear to be responsible for civilian deaths. Other items on the list of 11 demands are accountability, an end to discriminatory or abusive practices and transparency.
Carr, Garner's mother, said special prosecutors could be a neutral party and bring positive change to the courts. "Our justice system is a broken thing. Somebody has to recalibrate it," she said. "We do not need to see another death at the hands of the police."
The fatal shooting of two police officers in Brooklyn that afternoon had not yet been widely reported when the town hall took place. It was not mentioned during the event.
When the formal event ended, the speakers and audience members stood in small groups, some hugging or offering tissues.
As Riverside Church staff stacked chairs and gently asked lingering guests to clear the space, Baez sat and waited for a ride back home to the Bronx, to the same street where her son was killed 20 years ago today.
She said her son's death changed her permanently from a church-going woman to a protester for change.
"I have to be out here so somebody gets justice," she said.