UPDATE: The live-stream is over, but you can watch the archived videos here.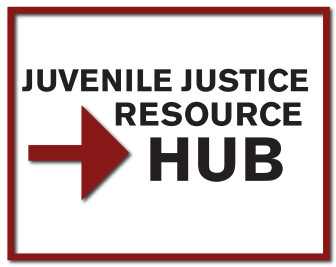 Learn more about juvenile justice issues and reform trends at the Juvenile Justice Resource Hub.
From Reclaiming Futures:
Learn how juvenile justice and child welfare policies and practices disproportionately affect young people of color, and how to combat structural racism in child serving systems.
Discover strategies national experts implement to improve racial, ethnic and gender equity in the juvenile justice system.
Gain a deeper understanding of school-based restorative justice, and the role of the community and of community-based organizations in advancing school discipline reform.
Live-stream schedule:
9:15 a.m. PT / 12:15 p.m. ET
Keynote: Building More Just and Equitable Systems for Youth and Families with James Bell, J.D. (W. Haywood Burns Institute)
10:15 a.m. PT / 1:15 p.m. ET
Pathways to Equity in the Juvenile Justice System panel with moderator James Bell, J.D. (W. Haywood Burns Institute), and panelists Dr. Ken Hardy (Drexel University), Dr. Angela Irvine (Impact Justice), and Dr. Monique Morris (National Black Women's Justice Institute).
1:15 p.m. PT / 4:15 p.m. ET
Restorative Justice and Behavioral Health in Schools: Translating Lessons from Oakland, California panel with moderator Castle Redmond, J.D. (California Endowment), and panelists Dr. Fania Davis (Restorative Justice for Oakland Youth), Principal Betsye Steele (Ralph J. Bunche High School), and David Yusem (Oakland Unified School District).
Archived versions of the webinars are now available.