NEW YORK — Hunting curbside metal trash at dawn, brothers Luqman and Aje Stroud creep down the streets of eastern Brooklyn in a banged-up white van they call the White Ghost. Now in their mid-20s, they have been at this since they were in grade school.
It could be a family business if the city didn't say it was against the law: Scrapping — collecting metal waste and selling it to recycling facilities — runs in the family. Their father did it. Their grandfather did it. The brothers and their cousins do it, even though it's a crime.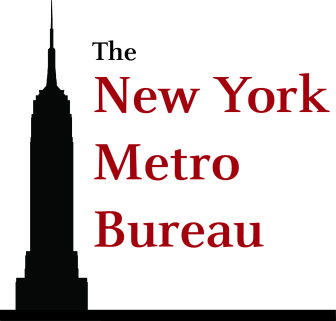 "Hey, Louie, where the scrap metal at?" calls Luqman to a contractor on the sidewalk, who smiles, shrugs and shakes his head.
No scrap today.
"Aight. I'ma tell my mom I seen ya," says Luqman and moves on.
A homeowner on Herkimer Street in Bedford-Stuyvesant, Dr. Adiel Israel, adds a broken fan and dish rack to the trash outside his brownstone. White Ghost's brakes whine when the Strouds spot him.
"Can we have your scrap metal, please?" asks Aje Stroud, reclining with his arm out the passenger window.
Israel, 62, invites the brothers to also remove a broken water heater and washing machine from his basement.
"Sometimes it's hard to find young men willing to help out," he says.
The New York Department of Sanitation and New York Police Department do not see scrapping as a service or even a harmless way to make a buck. They see the Strouds as thieves and treat them as such. Depending on who catches them, scrappers face vehicle impoundment, fines starting at $2,000 and arrest.
The White Ghost isn't even worth $2,000, Luqman says.
Luqman and Aje move with instincts unique to those born and raised into a trade. Together they slide a queen-sized bed frame halfway under the van and, using the misshapen bumper as a fulcrum, fold the frame so they can jam in the back.
Their grandfather, Osel Vickers, used to tow rusty cars from Florida farms and break them down with an axe — still a preferred tool for Luqman and Aje. Their dad started a family scrapping business in Brooklyn called Aje Inc. to pass down to his sons. Through the years, scrapping has meant different things to the brothers: bonding time with their father, extra income and, at times, survival. During a stint of homelessness a few years ago, scrapping was all Luqman had.
"When there's bills to be paid, we out here chopping day and night," says Luqman, who's now working on his master's degree in urban affairs at Medgar Evers College.
They never had problems with the police until recently, they say.
Amendments to the city's recycling law in 2013 made scrapping like this illegal. All New York's recyclable materials — as soon as they hit the curb — belong to the world's largest international recyclables processor, Sims Metal Management, with whom former Mayor Michael Bloomberg cut a 20-year deal. New codes even prohibit residents like Israel from giving away recyclables without a written contract before collection.
"Instead of regulating it, they chose to make it illegal," says Luqman. "They're criminalizing normal behavior."
Enforcement policies vary. The 73rd Precinct arrested the Strouds' two cousins while scrapping last October. Police dropped the charge, "transporting stolen building materials," after the cousins spent a night in jail. Police arrested Aje in 2013 on the same charge, which they also dropped. Yet, according to the Strouds, the 75th Precinct sets their scrap out for their collection.
Undeterred, the Stroud brothers continue.
Swinging their sledgehammers in tandem, they break down an electric treadmill and wedge it in among a stove, bed frames and a bent bicycle frame. The brothers argue over a baby stroller. Aje says it has too much plastic. After three hours of collection, they have crammed White Ghost to its ceiling.
They pull into Plakos Scrap Processing in Canarsie, one of the many "scrap heaps" in eastern Brooklyn. Hills of chewed steel tower. The noises of hydraulic cranes, diesel engines and shredding metals fill the air. They back the van onto a scale.
Piece by piece, the brothers empty the contents of White Ghost. They push the old stove out the back, where a pair of 8-foot steel jaws reaches down like a brontosaurus and bites it in two. Meanwhile, in the background, a four-pronged claw heaps car frames like stuffed animals at an arcade.
The brothers work unfazed beneath the giant hazards, chatting with other scrappers and workers at the heaps. Afterward, they weigh the van on the scale again: 720 pounds of scrap in one load. At that day's price of 9 cents per pound, the yard owes them a little over $60. Aje makes more in one hour welding, when he can find the work. Yet, they continue to scrap, even as prices drop to a 20-year low, even as unpredictable arrests add to the physical dangers of the job.
"I like doing it, and you know why I like doing it? Because I feel like I'm helping out my community, like I'm cleaning up my community, says Aje. "And I was born into it."​