NEW YORK — It was supposed to be just fun and games on that dreary, rainy September day 21 years ago. Teenage boys playing cops and robbers on the rooftop of the Gowanus Houses in Brooklyn, N.Y.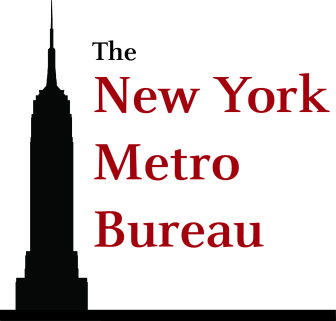 But child's play quickly turned deadly when the boys, carrying toy guns, exited down the stairwell and came face to face with New York Police Department Officer Brian George's gun. A shot was fired, with 13-year-old Nicholas Naquan Heyward Jr. the bullet's target.
Long before 12-year-old Tamir Rice, also playing with a toy gun, was gunned down by a Cleveland cop, long before unarmed Akai Gurley was shot in the stairwell of his Brooklyn housing development by an NYPD officer, Heyward Jr. was shot and killed under eerily similar circumstances.
"This was just heartbreaking," said Assemblymember Jo Anne Simon, who was president of the Boerum Hill Association at the time and remembers the incident well. "This was a kid, a local kid who was killed playing and it's tragic."
Tragedy has now led to a broken promise, says Nicholas Heyward Sr., who is still fighting for justice more than two decades after his son's death.
[Related: Many New Yorkers, Police Mourn Their Losses, Fear the Future]
"I want [Brooklyn District Attorney] Ken Thompson to reopen and reinvestigate this case like Ken Thompson promised me he would do," said Heyward Sr., speaking Saturday at the day of remembrance he holds annually in honor of his son. Thompson pledged to take a look into his son's case while campaigning for the district attorney office in 2013, Heyward Sr. said. "I cried in his damn arms when he told me that," Heyward Sr. said.
"Representatives from the District Attorney's Office reviewed this tragic case and had numerous conversations with Mr. Heyward about it last year," said a spokesperson for the District Attorney's Office. "We are always willing to examine new credible evidence."
Joining Heyward Sr. at the event were community activists and other family members who lost loved ones at the hands of the NYPD, including the aunt of Akai Gurley. Their message was solidarity, their mission, to seek justice and accountability.
"We don't need no officer on the force who can shoot an innocent person," Heyward Sr. said.
As he looked up from his prepared notes while speaking at the event, Heyward Sr. undoubtedly noticed the half dozen or so teenage boys, approximately Heyward Jr.'s age at the time of his death, playing a game of basketball at what is now Nicholas Naquan Heyward Jr. Park.
Heyward Jr. liked to play basketball too, said 31-year-old Kharey Wood, a childhood friend who was with Heyward Jr. in the stairwell the night he died. Wood heard Heyward Jr., who was directly in front of him, tell the officer, "We was playing." Everything after that happened so fast, he said.
"It's just crazy that no prosecution, nothing ever happened. It's sad," Wood said. But he added he wasn't surprised. "The police — it always happens with them. Police versus innocent bystanders."
Following the event, Heyward Sr. recounted a random run-in he had a year after the incident with the officer who had shot his son. The officer was once again on patrol in the same neighborhood.
"I looked him straight in the face and I said, 'Goddamn, how the hell are you still out here?'" But Heyward Sr. received no response. "He didn't even say not one word.  He held his head down and didn't say nothing."
The incident left Heyward Sr. shaken. He does not believe the toy gun with a bright orange cap on the end his son was carrying could be mistaken for a real gun. "I didn't understand how they could have the guy back out in this community. I felt frightened and afraid for other people," he said.
The building where Heyward Jr. was killed stands directly behind the courtyard where the annual remembrance event is held. Wearing a shirt that read "Parents Against Police Brutality," Heyward Sr. walked to the building Saturday, passing two NYPD officers on patrol. He took the elevator to the 14th floor and stood in the same stairwell where his son was shot. He had not been there for at least half a dozen years.
He thought about what he knows about the day his son was killed, information he has gathered from the police officer's deposition, eyewitness reports and what the boys his son was with that day have told him.
The experience of standing where his son died is still a painful one. It doesn't get any easier as time goes on, he said.
According to his fiancée, Donna Carter, it has only gotten worse. "I can see firsthand how it affects him. He still has nightmares, he still wakes up in the middle of the night crying," she said.
Heyward Sr.'s relatives in Georgia call him from time to time, trying to convince him to move down there and leave the past behind him. But he says he can't let go. He must continue fighting. He always feels there is more to be done.
"It's hard but how I cope with it is I fight to organize with other parents and family members who also lost their children," he said. "And together, we feel if we send our message out there, let people know what really happened to our children, that we can draw more people into this struggle and into this fight for justice."
More stories related to this one:
Teen Siblings Create App to Monitor Police Interactions With Civilians
Cops Smash Boy Through Window in the Bronx
Harlem Residents: We Asked City for Help, We Got a Raid Instead
Councilman 'Appalled' by Alleged Police Brutality of Bronx Boy