On Jan. 8, 2014, 13-year-old Angel Mercado-Santiago was shot and killed outside his school in Atlantic City, N.J. Jerome Ford, a 14-year-old, turned himself into the police a few days later. Violent crimes by juveniles are often waived into the adult court system and the burden is on the defendants to make a case that it should stay in family court.
Ford's attorney Joseph Swift said they spent 15 days making the case in family court that Ford could be rehabilitated, which is the basis for the judge's decision for what court a juvenile should be tried in. Swift was successful but the prosecutor's office can still appeal the decision.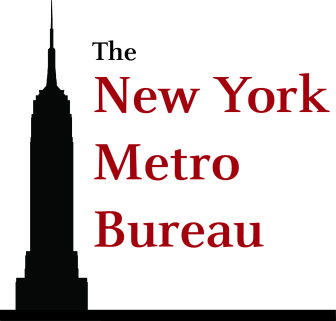 This could be the last case like it.
A juvenile justice reform bill passed by New Jersey's state legislature and signed by Gov. Chris Christie on Aug. 10 will keep 14-year-olds out of criminal court, regardless of the crime. New Jersey is the first state to have no exceptions in the law surrounding waivers for defendants 14 and under.
The bill, S 2003, also narrows the list of offenses that can lead to prosecution as an adult, keeps some prisoners in juvenile custody until age 21, ends solitary confinement as a punishment and restricts the duration when it is used as a safety measure.
New Jersey is one of 21 states that directs its juvenile courts to focus on rehabilitation, using language from the Balanced and Restorative Justice movement. The movement focuses on three primary interests: public safety, accountability to victims and the community as well as developing skills in offenders so they can have productive and law-abiding lives.
The bill takes effect seven months from signing. Some juvenile justice organizations are hoping New Jersey's reforms will prompt other states to follow.
[Related: Georgia Detention Center Where Teen Killed Himself Was Understaffed, Report Finds]
Melissa Sickmund, the director at the National Center for Juvenile Justice, singled out New York, which treats 16- and 17-year-olds as adults no matter the offense.
"What a huge difference between what side of the river you're on," she said.


S 2003 isn't the only juvenile justice reform originating from New Jersey. On Aug. 5, Sen. Cory Booker, D-N.J., the former mayor of Newark, introduced the Mercy Act, which has been sent to committee. It would end solitary confinement for juveniles in federal custody besides brief "cooling-off periods." Those confinements would last no more than a few hours and only in  response to a behavioral issue that posed serious and immediate risk to themselves or others.
Earlier this year, Booker co-sponsored the Redeem Act with Sen. Rand Paul, R-Ky. Among other criminal reforms, it would encourage states to keep those under 18 out of adult jails and seal records of 15-year-old and younger nonviolent offenders. It has also been sent to committee.
The S 2003 bill, first proposed two years ago, originally tried to prevent juveniles 15 and under from going to criminal court. According to a study by the National Center for Juvenile Justice, only 1.6 percent of juveniles getting waived to criminal courts were 14 nationwide. In New Jersey between 2007 and 2015, only eight 14-year-olds were waived to adult courts. For 15-year-olds, there were 49 instances.
Kathy Wright, the executive director of the New Jersey Parents' Caucus, which took part in the New Jersey Juvenile Justice Reform Coalition that supported the bill, still counts S 2003 as a win. Her organization recently sponsored a daylong conference with roundtables to discuss the next reforms to push.
"It's a step in the right direction but the work is not done," she said. "The end goal is to close down the juvenile prisons and move to rehabilitation programs."
More stories related to this one:
Rikers Island is Eliminating Juvenile Solitary Confinement. Now What?
Juvenile Solitary Confinement: Modern-Day 'Torture' in the US
Reporter's Notebook: Life on the Island
One Kid's Love for the Streets Leads to New York's Penal Colony
To Reduce Juvenile Recidivism at Rikers, New York City Bets on ABLE