The Annie E. Casey Foundation's annual Juvenile Detention Alternatives Initiative conference began today after a year when issues of youth, race and policing, solitary confinement and the fate of youth prisons have been in the headlines.
About 900 juvenile justice practitioners, researchers and advocates gathered in Phoenix for dozens of workshops and plenary sessions over three days. The week also will feature the release of a practice guide about LGBT youth in the juvenile justice system.
JDAI, which works to safely reduce the use of secure detention for juveniles, operates in nearly 300 sites in 39 states and the District of Columbia.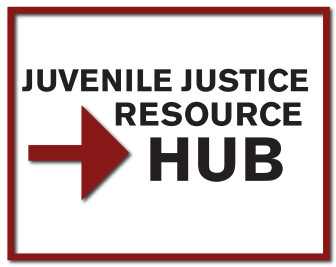 The conference includes workshops on: detention reform, from the basics to how to scale results; collaboration and engagement, including between law enforcement and the communities they police; how to reform the "deep end" of the system, such as secure confinement facilities; and ideas about how the juvenile system can work with groups such as girls, LGBTQ youth or immigrant youth.
Nate Balis, director of the foundation's juvenile justice strategy group, said the conference has grown and evolved alongside JDAI.
"It's exciting to see how this is never static. We can always do better. I think the best part of the initiative is when I'm in the room and [see] how many people are committed to continuous improvement. It's inspiring," he said.
The conference is an ideal time to learn because it brings together so many stakeholders — judges, probation officers, law enforcement, child advocates, families and young people — said Mark Soler, executive director of the Center for Children's Law and Policy.
[Related: Report: NYC Criminal Justice System Needs to Reform How It Treats LGBTQ Youth]
National discussions of the justice system are likely to be on people's minds at the conference, he said. People could be drawn to sessions that look at those topics, such as community relations in Baltimore after the death of Freddie Gray or Casey's call to close all youth prisons.
"I think national issues heighten people's interest in coming to conference like this. It has been designed to pay attention to what's happening," Soler said.
LGBTQ Youth Guide
The practice guide is the 11th in a series that look at best practices in detention and offer solutions from small fixes to systemic improvements to ensure the safety and well-being of LGBTQ youth.
Balis said the guide reflects a growing awareness of the unique needs of LGBTQ youth, both in society and in the juvenile justice system, a welcome shift he wouldn't have predicted even a few years ago.
"The guide sets a high bar but the right bar for juvenile justice systems working with LGBT youth," he said.
The guide, by Shannan Wilber, youth policy director at the National Center for Lesbian Rights, says that LGBTQ youth represent 20 percent of detained youth, a disproportionate share of the population.
"LGBT youth are at heightened risk of physical, sexual and emotional abuse, particularly in secure settings," the guide says.
It examines how to prohibit discrimination, model respect, collect and protect information about youth, train staff, engage families and ensure sustainable reform across the juvenile justice system.
It also sets out specific detention facility standards for equal and respectful treatment, safety, privacy and dignity, and medical and behavioral health care.
The materials from the conference will be available at the JDAI Helpdesk.
This article has been updated.
More related articles:
LGBTQ Youth Still Suffer From Abuse, Many Barriers: Advocates
Report: Racial Justice, LGBTQ Advocates Should Partner on School Issues
Justice System Must Not Worsen Harsh Realities of Life for LGBT Youth