BROOKLYN, New York — About two dozen activists rallied outside the downtown office of District Attorney Ken Thompson today to urge him to revisit the case of 13-year-old Nicholas Heyward Jr., who was fatally shot by a police officer 22 years ago.
Heyward was playing with friends on Aug. 23, 1994 in the Gowanus Houses project in Brooklyn when New York Police Department officer Brian George came upon them. He told investigators afterwards that he mistook a toy rifle for a real lever-action carbine. He pulled his trigger and killed Heyward. George never faced any criminal charges for the fatal shooting.
Nicholas Heyward Sr., the dead boy's father, said he remains determined to get justice for his namesake even though the statute of limitation has expired for most criminal charges except murder. He and supporters urged Thompson today to re-examine both George's account of the incident and an alleged cover-up by former District Attorney Charles Hynes.
After 22 years his patience is waning, Heyward said in an interview.
"The battle just continues," he said. "It's a process that we always have to go through to try to get just city, state, federal governments [to respond], and in all of this process there is never any justice."
Thompson and his staff have met with Heyward but a spokesperson for the district attorney could not confirm whether Hynes or George would ever face any charges or censure.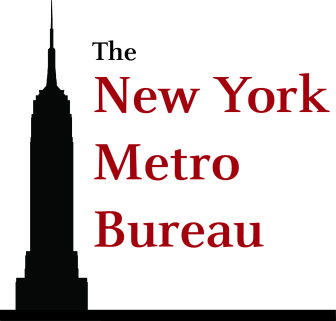 "We're in the process of looking into this tragic case and will review the original investigation," the spokesperson said.
Recent events suggest Thompson may be taking a more lenient approach to police officers who claim they shot innocent people by accident. Peter Liang, the rookie cop who fatally shot Akai Gurley in 2014, received probation and community service last month after Thompson recommended no jail time.
A jury convicted Liang of manslaughter earlier this year, the first NYPD officer indicted for killing an unarmed civilian since 2012, when officer Richard Haste was charged with manslaughter for fatally shooting teenager Ramarley Graham. That case was later tossed out of a Bronx criminal court on a technicality.
The conviction of Liang gave Heyward hope that Thompson would be the first district attorney in years to put an NYPD officer behind bars. But Heyward's expectations have diminished in the last year, he said.
"I'm just thinking what is going to happen in terms of [Thompson] moving forward is he really going to do a proper investigation. I'm worried," Heyward said. "I wasn't a year ago."