New York — Anthony Brown has spent 15 of his 31 years in prison or on parole. He was first incarcerated in 2001, when he was 16 years old, for selling drugs and has since been incarcerated four times for drug crimes and parole violations. Brown was most recently released from prison in February 2015, and says he is going to get off of parole for good so he can be involved in his soon-to-be born child's life.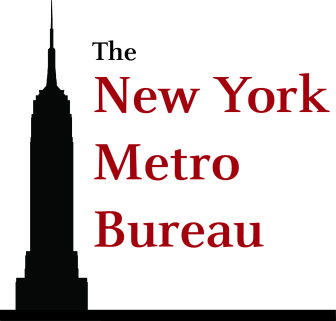 "It's the longest I've ever been out: a year," Brown said. "I was just tired of doing whatever they told me I needed to do."
The parole system is designed to help reintegrate people who have spent time in prison into day-to-day life. Brown's time in the parole system has been much like the process of being "revoked and restored," which is a violation used by parole officers to add time to a parolee's term when they fail to report for a period of time. Brown has been under state supervision non-stop since he was 16, partly because he has never served his full sentence without failing to follow the rules of parole. Those violations have led to added time on parole or being sent back to prison for months or years.
For many parolees like Brown, the difference between staying out of and returning to prison often depends on family support, employment and a helpful parole officer (PO) as much as individual willpower, according to former parole officer Ruben Hernandez.
[Related: Case Now Strong for Ending Probation's Place As Default Disposition in Juvenile Justice]
Every other Wednesday, Brown wakes up in his Fordham, New York, apartment before 6 a.m. to catch the Bx15 bus for Port Morris in the South Bronx. It takes an hour to get to the parole office on Alexander Avenue, where he sometimes has to wait for up to eight hours to check in with his parole officer.
Officer Farrar oversees Brown's parole now. He applies stricter discipline than Brown had with his previous parole officer. Brown is regularly tested for drugs and alcohol, and he is required to attend therapy.
Brown, who recently started a job at a telemarketing company in Queens, says being on parole can be difficult when it comes to his personal life.In addition to his check in at the parole office, he says he also has frequent home visits by a parole officer. Those visits will now include his work as well.
Parole rules across the country prove difficult to follow for parolee's with drug offences like Brown. Statistics from the U.S. Department of Justice show that 40 percent of released drug offenders in 2010 were rearrested within 3 years of being released from prison.
Brown said his life of crime stems from the fact that he suffered physical and drug abuse as a child at the hands of his parents and foster parents. He said his father died when he was 3 years old, and he was left with his sister and mother, who was a drug addict. Shortly after being adopted when he was 12 years old, Brown decided to run away from his new, religiously devout mother.
He became homeless and began selling heroin as a way to support himself. He was first arrested and sentenced to three years in prison in 2001, when he was just 16 years old. That initial decision to deal drugs shaped his life for the next decade and a half.
After being released from prison a year and a half ago, Brown says he decided to change his life. His first step is starting a family with his girlfriend and new baby. Becoming a father made him realize he needed a new job that wouldn't end in a return to prison. He is working off hours, but he says it's a start. In the future, Brown wants to become a mentor to kids who might be at risk of walking down the same path he did. Brown says he thinks he can help by offering advice and telling people how things worked out for him. For now, he says, his family and a strict PO are putting him on a positive path to achieving those new goals.
This story originally appeared in Forty Dollars and a Bus Ticket, a special report produced by the CUNY Graduate School of Journalism's NYCity News Service.
More related articles:
Troubled No More, Youths Bring Stories of Their Resilience to Probation Professionals
Probation Camp Alternatives Work Better for Teens
Letting Go of What Doesn't Work for Juvenile Probation, Embracing What Does