NEW YORK — New York Police Department officer Richard Haste, who shot and killed an unarmed Bronx teenager in 2012, resigned Sunday after his attorney informed him that the department would fire him.
The 35-year-old former narcotics officer fatally shot 18-year-old Ramarley Graham five years ago. Haste avoided criminal charges for the shooting but an NYPD disciplinary trial held in January ultimately sealed his fate by ruling that he had violated police guidelines when he followed Graham on Feb. 2, 2012 and shot him inside his home.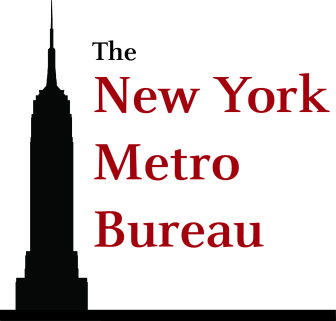 Constance Malcolm, the mother of Ramarley Graham who has become an activist working for police reform since her son's death, criticized the department for informing Haste of the ruling, sparing him the humiliation of being fired. She said in a statement Sunday that it was another example of the city and mayor prioritizing police over the unarmed victims like her son Ramarley who they kill.
"Every step of the way, the mayor and NYPD have dragged their heels and have refused to hold officers accountable for murdering my son. Five years after my son was killed, they made me take off work to sit through a trial while in the end, they let Richard Haste off the hook," she said in the statement.
Haste said at his January NYPD disciplinary trial that he believed that Graham was an armed and dangerous gunman inside the Bronx apartment where he lived when Haste and another officer burst into the home. Graham's grandmother and brother dispute Haste's assertion that Graham swore at Haste before running into the bathroom. Haste fired one shot after Graham reached for his waistband, Haste said at the disciplinary trial.
Police never found a weapon.
Local media reported that Haste surrendered his pension when he resigned.
While Haste will no longer be a police officer, other officers involved in the shooting remain on the force and are expected to face disciplinary trials of their own later this year.
Malcolm said she will continue to advocate that the NYPD fire them, but she said in the statement that she sees the city and department needlessly delaying their disciplinary trials.
"They haven't even scheduled the trials for Sgt Morris or McLoughlin — the only 2 officers that even have internal charges against them," she said in the statement. "How is my youngest son supposed to trust and believe in cops when he saw they murdered his brother in front of him and there is zero accountability?"
---
Hello. We have a small favor to ask. Advertising revenues across the media are falling fast. You can see why we need to ask for your help. Our independent journalism on the juvenile justice system takes a lot of time, money and hard work to produce. But we believe it's crucial — and we think you agree.
If everyone who reads our reporting helps to pay for it, our future would be much more secure. Every bit helps.
Thanks for listening.