NEW YORK — The end had come for New York Police Department officer Richard Haste. Five years after he fatally shot 18-year-old Ramarley Graham in the Bronx, there was one last thing to do. He walked into the NYPD's fleet services building, signed a resignation form and his nearly nine-year career as a police officer ended without ceremony on a Sunday afternoon in Queens. He knew the department would fire him otherwise.
Constance Malcolm — the mother of Ramarley Graham — learned hours later that Haste had thwarted her efforts once more. She had advocated for him to be criminally charged ever since he killed Graham inside her Bronx home in February 2012. Two grand juries led to zero trials. A federal investigation found no reason to charge Haste for civil rights violations.
She finally got her day in court as the fifth anniversary of the shooting approached.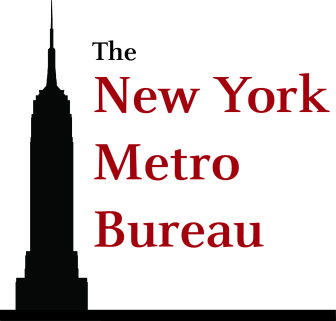 This trial was different from those held in the criminal courts that didn't convict Haste of anything, or in the civil courts that had not ruled on the wrongful death suit before the city offered $3.9 million to settle the case brought by Graham's family.
The tribunal that Haste faced in January 2017 had no jury. The witnesses were all police officers or NYPD employees. And Commissioner James O'Neill had full discretion to overrule any verdict that Deputy Commissioner of Trials Rosemarie Maldonado reached as the presiding judge.
Malcolm was still waiting to find out how the judge had ruled when she heard via the news media that Haste had been tipped off to his fate by someone within the police department.
"I'm standing here with a slap in the face, the same disrespect over and over for five years," Malcolm said at a Monday press conference outside NYPD headquarters in downtown Manhattan. "Richard Haste was allowed to resign. What other employer would allow this? What other employer would give so much leeway?"
He would never be fired for killing her son, and a statement released by Mayor Bill de Blasio suggested that the city viewed the matter of Ramarley Graham's death to be over. But there were more police officers involved, and they too will face disciplinary trials of their own.
"This is not the end," Malcolm added.
The 2017 department trial of Richard Haste highlights an ambiguous and secret process by which the NYPD disciplines officers. It is the last stop for many families of civilians killed by the NYPD, but the administrative trial process lacks the transparency and impartiality of the criminal and judicial processes it mimics. Longtime activists say the only way to impose more accountability on police officers is through the arduous process of protests, outrage and advocacy.
"You have a system where the discipline is not really a deterrent from misconduct," Norman Siegel, a former head of the New York Civil Liberties Union, said in an interview. "I've been doing this for almost a half-century. Incremental change is really what it's all about."
And so Constance Malcolm was back to trying to implement that incremental change on Monday, the day after Richard Haste resigned. She wanted the city to release the verdict and she wanted to know when other police officers would face disciplinary trials of their own for their involvement in the death of her son. Activists from the Justice League NYC joined her, as they had dozens of times before.
Malcolm wiped a tear as a photographer took the photo that would run in one daily newspaper. Others shot photos of her hugging the city council member who spoke next. Dozens of New York City journalists collected soundbites for the evening news or fodder for another article about another police shooting before they moved on to other topics the following day.
Shooting similar to others
Twenty-four days before George Zimmerman fatally shot Trayvon Martin in 2012, another former auxiliary cop acted. Haste burst into a Bronx home in pursuit of what he thought was an armed suspect. He had thought he was doing something heroic, but all he found after pulling the trigger was a dead teenager and a lot of blood. The first thing Haste told his sergeant when he arrived moments later was that the teen had been "reaching" at his waistband and he had to shoot him out of self-defense.
The 2012 shooting of Ramarley Graham shared many similarities with more high-profile incidents in New York City. An on-duty NYPD officer shot a young black man, similar to the 2014 death of Akai Gurley. Haste escaped criminal indictment just like the officer who fatally choked Eric Garner. But the saga of Richard Haste differs in one important way — he would never have to answer for the actual shooting at all.
By the time his five-day disciplinary trial began in January 2017, a department review board had already exonerated Haste for the shooting. Investigators had taken Haste at his word that he had to shoot Graham because a fellow police officer had said he saw a gun that was never found.
Police union lawyer Stuart London provided a preponderance of evidence that Haste's actions were justified in the moments leading up to the fatal shooting. He leaned on a well-worn strategy: No one should judge the decisions of police officers because only they know the dangers of the job. And even if Haste violated NYPD guidelines on Feb. 2, 2012, there is no shortage of examples when police officers committed more egregious acts and still remained on the force.
NYPD history buttresses this argument. Firing a police officer in the largest city in the land requires more than killing an innocent victim. London told Maldonado about a cop who 10 years ago went after a "squeegee man" — homeless men who would clean car windows at traffic lights and extort motorists for tips.
The police officer tried to drag him out from underneath a car, but the officer's gun went off as he yanked on the suspect's dreadlocks with one hand and held the gun with the other. That officer certainly violated tactics, London said, but he stayed on the force. Then there was the officer who threw his radio at a suspect on a bicycle who fell and cracked his head on the pavement. The NYPD trial process declined to fire him. So why should Haste lose his badge when he thought he was going after an armed gunman? London asked the court.
"What if three people had been murdered in that apartment? He would've been called a coward," London said at the trial.
Verdicts kept secret
Terminating Haste would run counter to a century of department history, according to a 2006 study commissioned by the federal Department of Justice. The 400-page report found that police firings are a rare occurrence in the department. Corruption charges brought down most of those who did lose their jobs in the decades leading to 2006. Others lost their badge because of criminal actions outside police work, such as domestic violence or drunkenness.
The officers involved in the these examples lost their jobs once they were criminally convicted. That is also what happened in the case of Peter Liang, the officer who shot 28-year-old Akai Gurley. The two similar cases differ in an important way.
Haste aimed his gun at Graham, albeit in purported self-defense, whereas Liang was found guilty of negligent homicide for shooting Gurley because he heard a noise and felt threatened. Liang stayed on the force until the NYPD fired him the day after his conviction in 2016. His sentence was reduced to probation and community service.
The exact number of police officers found guilty of misconduct is not known because the NYPD considers verdicts to be part of confidential personnel records per state law. An NYPD representative referred JJIE to a public records request form when asked for comment for this article.
Members of the public can view the proceedings that take place in the trial room on the 10th floor of police headquarters, but the transcripts remain secret and the verdicts are enforced at the sole discretion of the police commissioner.
"People would say that the trial room is a kangaroo court. It's not a real court. I disagree," said London in an interview inside his Wall Street office. "I think if you make it a real courtroom, it can be a real courtroom."
Lawyers with the department's Advocate's Office accused Haste of disregarding his training in an "overzealous" effort to get an arrest. But in a bizarre twist, they would argue that Haste's biggest mistake was barging into Graham's home when all that Haste knew, or thought he knew, was that a dangerous gunman lurked inside.
A series of "egregious violations" of police guidelines began as soon as Haste dressed for work and they continued until just before the moment when he killed Ramarley Graham, prosecutors said at the trial.
"All these years later he still thinks he knows better than the Patrol Guide," prosecutor Nancy Slater said at the trial.
The first time Haste presented the narrative of that fateful day, Feb. 2, 2017, was when he testified at his NYPD disciplinary trial.
Richard Haste never received the mandated training to become an undercover narcotics officer, but there he was, in a pair of jeans, a technical violation of NYPD guidelines for narcotics police, sitting inside a police van with his partner John McLoughlin. They were hanging back in anticipation of any action relayed from the two police lookouts who were directly observing a bodega on the corner of E. 228th Street and White Plains Road in the Bronx.
A call came over the radio just before 3 p.m. that there was a young black man "walking with intent" after he had entered and exited the bodega after what police said was a suspiciously short duration. Then Ramarley Graham tugged at his waistband as he headed north with two friends.
A police officer in an unmarked car swears to this day that he saw the top slider of a concealed pistol at that moment. They kept their cover as they followed the three suspects around the corner and radioed for back-up. Haste and McLoughlin responded that they were on their way. McLoughlin drove the police van so fast that he drove past Graham. Haste dashed out of the passenger side once McLoughlin hit the brakes.
Video surveillance shows him reaching the front door of 749 E. 229th St. seconds after Graham locked the door behind him. The door did not budge with a kick, and prosecutors would later say Haste unleashed a fatal sequence of events when he raced around to the backyard rather than call for backup as the NYPD Patrol Guide mandated.
But first Haste had to run back to the police van next to which he had dropped his radio. McLoughlin meanwhile pointed his service pistol down the driveway at a nonexistent adversary.
Prosecutors would later point out that Haste could not have had any idea where Graham might have been inside of the building — though he claimed after the shooting that he saw Graham walk up the stairs to the second floor from a tiny window on the front door. 
Haste asked one question of an older man who let him enter the building from a back door. "Was there a teenager in the building?" The man answered by pointing his finger toward the second floor and Haste rushed through the apartment to unlock the front door of the building.
McLoughlin joined Haste inside and they rushed to the second floor. They thought the gunman was hiding in an apartment just around the corner from the top of the stairs. But rather than call for a specialized police unit trained in "hostage/barricade" situations, the two decided to take matters into their own hands.
"Ready?" McLoughlin asked Haste before kicking in the door. Haste rushed through and saw Graham at the end of a hallway. The teenager supposedly swore at Haste and disregarded orders to show his hands, Haste claimed at trial — a contention disputed by Graham's grandmother and brother who were there at the time. But they never got to testify at the trial. The only account that mattered was from Haste, who said the teenager ducked into an adjacent bathroom. Prosecutors would later say that Haste disregarded NYPD guidelines to retreat at this point.
"I want to take him to custody to end this," Haste would testify five years later of his thinking at that time. "I protected the life of me and my team based on what I knew then … I'm not pleased by the result."
He charged down the 20-foot hallway. That was why he lost his job five years later rather than for the bullet he shot into Ramarley Graham's chest a few seconds later.
Haste did not "know" that Graham had a gun after all.
Hard to charge an officer
Most allegations of police misconduct lodged by the public never reach the trial room at 1 Police Plaza.
The Richard Haste trial stood out because it was prosecuted by the NYPD's own attorneys, rather than the typical way that accusations of misconduct reach the trial room.
The city's Civilian Complaint Review Board received about 5,000 complaints last year alleging incidents of improper force, abuse of authority, discourtesy and offensive language. About a quarter of allegations were substantiated in the first half of 2016, according to the CCRB's latest semiannual report.
It takes a lot of effort for a civilian complaint to result in actual consequences against a cop. First the Board has to collect evidence from the accuser. Then investigators have to find the police officer involved in the complaint. Sometimes this is easy, but when the complaint does not stem from an arrest or summons, it can get a bit tricky, according to the CCRB.
Descriptions from complainants have to be matched with a database of NYPD personnel. Once the relevant police officers have been located, they tell investigators their side of the story for a report submitted to a three-member panel consisting of one representative each from the mayor, city council and police commissioner. A preponderance of evidence determines whether an allegation is substantiated or not.
Then the board either recommends to the police commissioner discipline such as retraining, suspensions or forfeiture of vacation days. But in the most serious of cases, the CCRB recommends that the involved officer be charged and sent to the trial room for a hearing. Prosecutors from the CCRB's own Administrative Prosecution Unit represent the board at these trials, per a 2012 agreement between the board and the NYPD.
Whether a case reaches the trial room through the CCRB or the department's Internal Affairs Unit the result remains the same — the public will only know the verdict or whether an officer was punished at the discretion of the police commissioner.
In at least one instance, this prioritization of a police officer's privacy over transparency may have had deadly consequences.
Documents leaked to Think Progress, a left-leaning online news outlet, on March 21 indicate that the CCRB had substantiated at least two past allegations against Police Officer Daniel Pantaleo in the years before he fatally choked Staten Island resident Eric Garner in 2014.
The board recommended that the cases of an allegedly abusive traffic stop and an alleged improper use of stop-and-frisk result in administrative trials. Pantaleo lost two vacation days and received additional training from the department. The CCRB staffer who leaked the documents to Think Progress was forced to resign days later or be fired for violating a state law that protects the disciplinary history of police officers.
While the CCRB is ostensibly independent of the NYPD, sources say that holding the trials inside police headquarters results in prosecutors having to prove cases beyond a reasonable doubt rather than the preponderance of evidence technically required for a guilty verdict.
Norman Siegel has represented police inside the trial room as well as criticized the department for its handling of use-of-force cases. He said in an interview that only an independent prosecutor can escape the cycle of deference given to police officers, whether it's criminal cases where district attorneys rely on police testimony for many cases or the administrative trial process for cops accused of misconduct.
"The trial room, some of the cops call it a kangaroo court. Some of us feel that it is not effective enough," he said.
Keeping track of trial verdicts
How easy would it be to fire Richard Haste?
Rae Koshetz, a former deputy commissioner of trials, served under two mayors for a decade but she was no career cop. Before she accepted an appointment from Rudy Giuliani in 1995 she had worked as a journalist and a lawyer. Somewhere along the line, she said, she acquired a taste for organization.
That served her well when she made a discovery soon after she heard her first trial, she said from her corner office on the 19th floor of a Madison Avenue tower. Before she took up the position of deputy commissioner, there didn't seem to even be a comprehensive record of which cases resulted in which verdicts and punishments.
And so she began to create DCTLAW — essentially a spreadsheet with all the details of the hundreds of trials that had been heard through the years. There is the case of the cop who hits his wife and the sergeant in Queens who was caught clocking out early. There were pages and pages and pages within this Excel document that was the master record of all that had been said and done in 50 years of department trials. This was where the city hid the verdicts and the punishments, ostensibly to protect the privacy of police union members.
She had created it and passed it on when she retired in 2005. It existed somewhere in the world of the department's attorneys and union representatives, officers, bailiffs and public relations professionals. Somewhere within all those computers across the floors of One Police Plaza were different copies of this file that had all the data.
But it will never see the light of day as things stand now, according to Koshetz.
Yet the department had disclosed these records for decades until it abruptly stopped in 2014 after the Legal Aid Society requested the disciplinary record of Pantaleo. Two years after that, the city Law Department reinterpreted section 50-A of the New York state Civil Rights Law to preclude any disclosure of NYPD officers' disciplinary records. Ongoing litigation or proposed changes to state law could force the department to resume such disclosures.
"I believe in transparency. I think police officers are public officials and that final agency actions should be made public as it was for 30, 40 years," she said. "I'm really not sure where this advice from police legal came from."
The fact that it exists at all though, attests to one important characteristic of the New York City Police Department. This quality differentiates it from just about every other in the major cities across the country. It is one of the few that has a trial process at all. It is one of just a handful that has any public forum where the public could confront officers and ask the department to fire them based on the strength of the evidence. Many departments rely on a lengthy arbitration process.
"It's easier to fire a police officer in New York," Koshetz said. "The power is vested in the police commissioner … I don't know of any city that is as efficient at getting this done."
And that's how a police officer who abused a dog was fired as well as an officer who posed for Playboy Magazine. Siegel had defended now-Brooklyn Borough President Eric Adams against an accusation that he had improperly appeared on television as an NYPD captain and the commissioner agreed he could stay.
And that is how James O'Neill found that Richard Haste had to be terminated.
But Constance Malcolm said she is not done yet trying to convince him that there are more unqualified officers out there patrolling the streets of New York City.
---
Hello. We have a small favor to ask. Advertising revenues across the media are falling fast. You can see why we need to ask for your help. Our independent journalism on the juvenile justice system takes a lot of time, money and hard work to produce. But we believe it's crucial — and we think you agree.
If everyone who reads our reporting helps to pay for it, our future would be much more secure. Every bit helps.
Thanks for listening.