NEW YORK — Sending people to prison punishes not only criminals but their families, especially their children, participants in a program on prison photography say.
"It's not just about offenders and victims," said documentary photographer Gabriela Bulisova during the Thursday panel discussion hosted by the CUNY Graduate School of Journalism's Department of Visual Journalism. "Many of the people affected are children."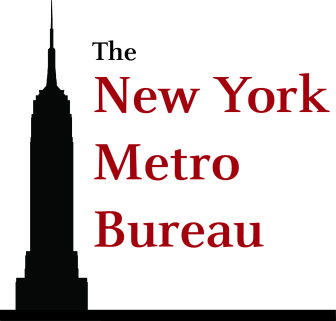 More than 2.7 million children under 18 have a parent behind bars, according to a 2010 report from The Pew Charitable Trusts, a research and public policy nonprofit organization. That means that 1 in 28 children in the U.S. have an incarcerated parent. In contrast, 25 years ago, the number was 1 in 125, according to the report.
"There is so much sorrow and so much pain and suffering in those families," said Bulisova, who has depicted the impact of incarceration for families in her documentary films. "When you see a kid who says: 'I don't know where my mama is. She's in school somewhere far away and I'm waiting for her to come back,' it's heartbreaking."
Another panelist, Lorenzo Steele Jr., who worked as a New York City correction officer from 1987 to 1999, agreed. "For every young man who goes into jail that's one father who's not in the home," he said.
It's also tough for parents and siblings when children are imprisoned. Steele, who mostly worked at Rikers Island, sometimes brought a camera into the juvenile facility. He documented instances when children in prison became victims of violence. During the panel he showed photos of young prisoners who had been slashed in the face at Rikers Island.
"A lot of 14-year-olds never made it home because of the day-to-day violence that takes place that the media know nothing about," he said, estimating 40 to 50 stabbings happened per month at Rikers when he worked there. Steele said many kids in prison hid razors in their mouths in order to be able to defend themselves.
"Imagine a 14-year-old," he said. "Now he's in prison and someone wants his sneakers or his manhood, meaning he wants this young man in a sexual way. He has to defend himself. Some use razor blades to cut or stab someone out of defense and end up catching a new jail time upstate. Some died upstate because they were caught in the wrong place at the wrong time."
Photography is Steele's way of telling people what it is like to be in an American prison, he said.
"That's my passion," he said. "And sometimes it does bring tears in my eyes."
Another panelist, Joseph Rodriguez, who takes photos of families affected by incarceration, broke into tears when talking about meeting families.
"There's no time for us to cry, no room for sorrow," he said between sobs. He gathered himself, adding: "As an artist you try to calm down and embrace the story in front of you. It's not about us. It's about the people in front of you and the camera. The driving force for me is family."