NEW YORK — Warnings by a Manhattan judge to keep order or risk being removed could not muffle the applause and cheers in a crowded Manhattan courtroom Wednesday for a speech by a anti-police brutality activist.
"We have seen dragged into the light a bloody epidemic of police all across this country carrying out murder after murder, especially of black people, Latinos, Native Americans and other oppressed people," Edward "Noche" Diaz told the court.
He accepted this morning a deal offered by the Manhattan district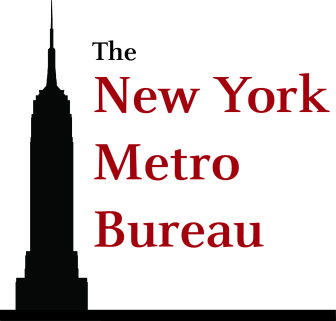 attorney's office, pleading guilty to disorderly conduct. He had faced four criminal misdemeanor charges from several 2014 anti-police brutality protests, held in the wake of Michael Brown's killing and a grand jury's decision not to indict NYPD officer Daniel Pantaleo for Eric Garner's death.
"We still see all across this land prosecutors, courts and grand
juries who refuse to even bring charges and put on trial, let alone convict any of the police for carrying out these murders," Diaz said in court. "All while people who protest this injustice face charges and are subjected to accusations. I committed no crime."
Disorderly conduct is a noncriminal violation that will require him to complete community service, but will not result in jail time or a criminal record.


"Noche is very respected by a lot of people for standing up against police brutality," said supporter Debra Sweet. "It's especially important to note that he is still able to say he does not have a criminal record."
After leaving the courtroom with nods of approval and high-fives from other defendants, Diaz stopped to thank his supporters, including Hawa Bah, whose son Mohamed Bah was shot by police in September 2012, members of the Stop Mass Incarceration Network, the NYC Revolution Club and others.
"We need justice for our sons," said Bah, fighting back tears.
Diaz said activists who protest police actions have been victimized.
"They are going after people," he said, listing names from Ferguson, Missouri; Chicago; Los Angeles, and other cities where protesters are facing much harsher charges and sentences. He said documents obtained by the news website Intercept have confirmed anti-police brutality protesters have been the targets of surveillance by the New York Police Department.
"It's not just about me not spending time in jail, although that's good too," Diaz said. "It is about whether or not we can stop this."