NEW YORK — Paula Clarke thought the country was under attack. Groggily wiping the sleep from her eyes, she felt the house shake as a SWAT team with automatic rifles tore through the front door and charged into her Bronx home. Helicopters hovered in the predawn sky and flash grenades exploded around her.
"I felt like we were being attacked by ISIS or someone, like foreign terrorists," Clarke said. "It was like a nightmare from which I still have not awoken."
She eventually learned it was not foreign terrorists, but 700-plus local and federal officers who had swarmed her home as part of a New York Police Department-led gang raid. Her 21-year-old son, who was not home at the time, was on their list of targets.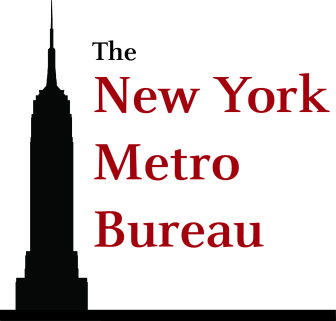 Clarke was one of several family members, advocates, journalists and academics who spoke at a public panel discussion on the devastating effect several high-profile NYPD raids have had on families and communities. The Saturday night discussion was held in the historic "We Are Not Afraid!" St. Mary's Episcopal Church in Harlem, in the shadows of the Manhattanville Houses public housing project.
A crowd of more than 100 people sat in the pews, surrounded by pictures of actor/activist Paul Robeson and paintings of a black Jesus Christ. Some in the audience were mothers of teenagers who had been swept up in the raids. They said they were scared to identify themselves in public because it might come back to harm their sons in custody.
Since the implementation of Operation Crew Cut in 2012, the NYPD has held large-scale raids, sweeping up dozens of mostly black and Hispanic young men at a time. Since then, the city and the department have linked drops in crime, including violent assaults and homicides among youth, to the program's success.
Critics say the surge in raids — and the NYPD's monitoring of children as young as 10 online to see if they are attached to a "crew" — was a new way to go after black and Latino young men once the city was forced by courts to end its controversial and unconstitutional "stop-and-frisk" practices. The number of logged instances of stop-and-frisks precipitously dropped from 685,000 in 2011 to just 46,000 in 2014. But that is when, critics say, Operation Crew Cut filled the void left by the hobbling of stop-and frisk.
Crews vs. gangs
The crew in the NYPD's punning title Operation Crew Cut is a popular term used to describe an evolution in gangs in the city. Law enforcement has said that crews have blossomed in poor neighborhoods, particularly in housing projects. The crews are distinct from traditional gangs, they say, because they lack organization and an entrepreneurial reason for being. They are driven by loyalty to a geographic location; the normal trappings of a traditional gang, such as dealing drugs, are incidental and not the impetus for their association, law enforcement contends.
What Cyrus R. Vance Jr., the Manhattan district attorney, said in an indictment after a major raid in 2013 sums up what has become an institutional worldview of gangs and crews.
"This isn't motivation by money," he said. "They were conspiring to commit violence for the sake of violence."
Critics counter these are kids who are friends who grow up together and like any other kids hang out on the streets and online.
"You are not in a gang just because the NYPD or some prosecutor says you are," said Josmar Trujillo, who organized and hosted the panel. He is a writer and activist.
Panelist K. Babe Howell, a law professor at the City University of New York, said the labels are used to project a reassuring sense that law enforcement is going after bad guys instead of young people.
"They use these labels to buy our complacency and to divide communities against each other," she said. "The label gang and the label crew makes us forget that these are our children. And some of them may be bad ones, but you don't arrest 48 friends and associates and people who just happened to have grown up with two people who you know are the killer. That's tremendously unfair."
Series of raids
In April 2013, 63 members of what the Manhattan DA's office described as crews from three housing projects in East Harlem were indicted. Fifty-five of the 63 were teenagers. A majority of the charges carried either life terms or 25 years in prison. A year later, NYPD officers arrested 103 people in a West Harlem raid. Ninety percent of those young men accepted plea deals.
[Related: Families of Rikers Island Inmates: A Photographer's Focus]
Then, in the 2016 raid that Clarke described, officers and agents from collaborating federal agencies arrested 88 people in the Bronx. Many of those arrested faced multiple charges, including federal racketeering, conspiracy and federal narcotics conspiracy charges.
Despite winning the praise of Mayor Bill de Blasio, many families and residents say the raids cast an unjustly wide net, sweeping up uninvolved young people and unfairly using the Racketeer Influenced and Corrupt Organizations Act to charge them with conspiracy for crimes they say the youths had nothing to do with. The RICO Act allows for the filing of more serious charges for individuals who are suspected of committing crimes as part of a criminal organization.
"It is unfair for the truly guilty and tragic for everyone else and for communities," said Howell, the law professor. A raid target could include a young person who sold marijuana three years ago and appeared in a Facebook picture with friends who are suspected of being in a gang, she said.
One problem is that law enforcement relies on gang databases that are compiled using vague and often innocuous criteria, Howell said. Criteria for inclusion in gang databases usually does not include prior crimes or arrests, but does include appearing in a Facebook or social media photo with someone else who has been — rightly or wrongly — identified as gang-involved.
"If your bodega is a prime hangout according to them, that's a criteria met," Howell said, adding that she was forced to file a freedom of information request in order to obtain criteria for inclusion.
"If you wear red, if you wear light blue, if you wear white, if you wear just about any color, gold and black, whatever you're wearing can easily be a criteria," she said, adding that the database is secret.
"You don't know you're on it, you don't get any notice about it and there's no way to get off," she said. "So people who are identified as gang members or potentially gang members are heavily policed."
'Guilt by association'
Taylonn Murphy Sr. is a parent and anti-violence activist (see accompanying story) who sees the raids through a dual lens.
In 2011, his 18-year-old daughter, Tayshana, was killed in the General Ulysses S. Grant Houses. His son, Taylonn Jr., was arrested in the 2014 West Harlem raid and last year was sentenced to serve 50 years to life after being convicted for the 2011 murder of Walter Sumter.
Not only can kids be easily mislabeled as gang members, Murphy said, but conspiracy laws are being misused. He doesn't deny that there was some illegal activity, but says it's unfair to connect everyone arrested in the raids to the individuals responsible.
"The police came up with this notion that a whole community should be penalized for the death of my daughter," said Murphy. "And I'm here to tell you that's not true."
Howell said another problem her example illustrates is timing.
"Obviously, there are some of these kids that are causing problems," she said. "but often they'll sweep in two, three, four years later when that kid who was selling marijuana is now in college and then they're charging him with a life sentence."
Sometimes, targeted individuals are already serving time for their crime.
"Someone who has pled guilty and has been convicted and is doing their time may be brought back down on new charges, conspiracy charges or RICO charges for the same predicate act that they already took responsibility for," Howell said.
Murphy said that like his son, those arrested in raids face an uphill battle.
"I sat and watched them have no evidence and try to link everybody together and link all the cases together and that was not the case," he said.
"You had many young people that yes, they were doing things that were out of line, they were doing things that were unlawful, but that was one individual," he said. "But how do you take one individual from a housing development and group them up and say that 'Yo, all these guys are part of a notorious, dangerous gang.'"
Howell said the raids and use of the RICO Act is nothing more than a continuation of stop and frisk and broken windows policing.
"Gang policing is the perfect way to continue that," she said. "You don't need a crime, it's guilt by association. They surveil children on Facebook, on social media — children."
"And worse yet, we all kind of easily buy it," she said.
Alex Vitale, the coordinator of Brooklyn College's Policing and Social Justice Project who moderated the panel, said there will be no true criminal justice, especially with the most at-risk teens, until people realize that it's not just innocent kids, or kids committing minor crimes, who are worthy of attention and care.

"We have to ask tough questions about the whole nature of this system, that while these conspiracy raids have drawn in lots of kids who were Facebook friends with someone, who talked tough about something but were just boasting, but also kids who have caused trouble, who have committed violence, who've been a problem for their communities," he said. "But that doesn't mean that we want to see them chewed up by the criminal justice system. Because in the end, it's not helping them, it's not helping their families and it's not helping their community."
More related articles:
Cop Who Killed Bronx Teen Could Keep Badge Even If Found Guilty
Officer Who Shot Ramarley Graham Committed 'Egregious Violations,' Expert Agrees in Trial
Anti-gun Programs Plug Away to Try to Make the Bronx Safer
This story has been updated.
---
Hello. We have a small favor to ask. Advertising revenues across the media are falling fast. You can see why we need to ask for your help. Our independent journalism on the juvenile justice system takes a lot of time, money and hard work to produce. But we believe it's crucial — and we think you agree.
If everyone who reads our reporting helps to pay for it, our future would be much more secure. Every bit helps.
Thanks for listening.