NEW YORK — The mother never wanted to talk in public about what happened to her son.
For 24 years — since her then-17-year-old son Ronald was pulled off a bus in Washington, D.C., charged and eventually convicted of murder — Donna Heyward always avoided recounting the pain of losing her oldest child to the criminal justice system.
"All these years I just kept it to myself," said Heyward, the wife of Nicholas Heyward Sr., whose son Nicholas Jr. was killed by New York Police Department Officer Brian George in 1994.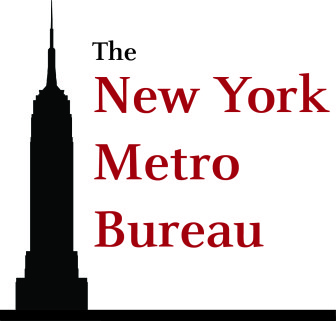 "I'm not only mourning for my son, but I'm mourning for my husband's son who has been killed," she said quietly.
Heyward, along with Mothers For Justice, Parents Against Police Brutality and The Alliance of Families for Justice, brought together mothers who have had children killed by police or had children targeted by NYPD gang units or Immigration and Customs Enforcement raids. Their goal is to develop a mutual support system and organizing network aimed at stopping raids and other police-related brutality. The pre-Mother's Day gathering and discussion was held Saturday at Hostos Community College in the Bronx.
The women made a wish list of different approaches to get their message out and support each other. It included documentaries, legal help, getting people out to vote and organizing more "Know Your Rights" workshops for young people. There was a heated discussion about whether to organize in the streets or in the halls of the state capitol, but there was no argument about the message: Protect our children from this system.
Juanita Young, whose son Malcolm Ferguson, 23, was killed by NYPD Officer Louis Rivera in 2000, said the absence of a child — whether through death or incarceration — has a profound effect on families.
"Even if they put them in jail, they still separate them from the family," Young said. "We feel your pain, and who has better strength than the mothers."
Young then spoke specifically to mothers in the room whose children were swept up in a 2016 Bronx raid. Those arrested then are often referred to as the Bronx 120, referring to the 120 people named on the indictment that prompted the raid, many of them teens and young adults.
"If the 120 mothers would join us, we would be honored," she said, gesturing welcomingly to the crowd.
Paula Clarke accepted the invitation, stood up and told her story. During that raid, police in military gear burst into her home looking for her 22-year-old son. He wasn't home at the time, but was later arrested and remains in custody.
"My son was put in solitary confinement and became so mentally ill that he could not appear in court on Oct. 19 with the rest of his co-defendants," Clarke said.
"Consequently, he was moved to Chicago for an evaluation, which resulted in him being declared unfit to stand trial or to accept a plea," she said, adding that he's currently in a facility in North Carolina.
"They're trying to bring him to competency so that he can accept the charges or the plea," she said.
Clarke's story struck a chord with Hortensia Petersen, aunt of Akai Gurley, who was killed by NYPD officer Peter Liang in 2014.
"Solitary confinement is not a place for young men. In solitary confinement you lose your mind," Petersen said, remarking that Kalief Browder spent more than two of his three years on Rikers Island in solitary. Browder killed himself in 2015 after his release.
"We will fight with you guys, because it's unfair that our children are taken," she said, pledging her support.
"These politicians, these so-called people in higher positions, they don't care because it's not their children. So, they don't care," Petersen said. "They definitely don't care because of the color of their skin."
Critics say the gang raids — known as Operation Crew Cut — target black and Latino young men and have replaced stop-and-frisk, which was found to be unconstitutional.
Many arrested in the Bronx and other recent raids face multiple charges, including federal racketeering, conspiracy and federal narcotics conspiracy charges. The RICO Act allows for the filing of more serious charges for individuals who are suspected of committing crimes as part of a criminal organization.
Some, like City University of New York Law Professor K. Babe Howell, say those conspiracy charges are often based on nothing more than associating with each other on social media.
At a February panel on gang policing, Howell said gang policing and use of the RICO act is akin to "broken windows" policing.
"Gang policing is the perfect way to continue that," she said. "You don't need a crime, it's guilt by association."
"It is unfair for the truly guilty and tragic for everyone else and for communities," Howell said.
Heyward agrees and said it's particularly hard on mothers around Mother's Day. She encouraged mothers to enjoy a little complimentary pampering, including lunch and a massage offered by Jocelyn Cohn of the Incarcerated Workers Organizing Committee.
She also told the mothers not to be afraid to reach out and ask for help.
"I have been going through my struggle for years thinking I was the only parent who had a son taken away from them and tossed into jail," she said.

"You gotta reach out. I found that out — after 24 years," Heyward said. "You gotta reach out — because people don't know what you're going through unless you talk about it."
---
Hello. We have a small favor to ask. Advertising revenues across the media are falling fast. You can see why we need to ask for your help. Our independent journalism on the juvenile justice system takes a lot of time, money and hard work to produce. But we believe it's crucial — and we think you agree.
If everyone who reads our reporting helps to pay for it, our future would be much more secure. Every bit helps.
Thanks for listening.