NEW YORK — Youths on probation who participated in a community mentorship program run through the New York City Department of Probation had a lesser chance of recidivism than those who didn't, according to a study published this week.
Youths between the ages of 16 and 24 who went through the Arches Transformative Mentoring Program while on probation had a 69 percent lower recidivism rate within 12 months of starting their probation than youths who did not participate in the program, the study said. After 24 months, it was 57 percent. The strongest impact was seen with participants ages 16 and 17.  
"We've never really seen the effects of this magnitude, particularly for this population," said Carson Hicks, the deputy executive director of the Mayor's Office for Economic Opportunity, the city agency that commissioned the Urban Institute to do the study.
The study, conducted between November 2015 and June 2017, looked into the impact of the program and how it was implemented. Researchers used data provided by the Department of Probation from nearly 1,000 youths who were on probation between January 2013 and October 2014. Of the group, 279 were enrolled in Arches.
Researchers conducted focus groups, surveys, interviews and observed group meetings at more than half the program's locations throughout the city.
"It was important to us to be able to, in the best of worlds, which has happened, prove that it works," said New York City Department of Probation Commissioner Ana M. Bermúdez about the results of the study. "And, in a less than perfect world, to learn from all of the findings of the evaluations so we can strengthen it."
Of the more than 70 city programs evaluated by the Mayor's Office for Economic Opportunity since its founding, Hicks said this evaluation had one of the best outcomes. Of the handful of projects related to criminal justice, it was the best, she said.
The Arches Transformative Mentoring Program was founded in 2012 as part of the New York City Young Men's Initiative with money from Bloomberg Philanthropies. The participants in the program are at-risk youths, ages 16 to 24, who are currently on probation.
Upon joining the program they are assigned a mentor, known as a Credible Messenger, to work with one-on-one. They attend group meetings twice a week and complete the curriculum for a type of cognitive behavioral therapy done through workbooks called interactive journaling.
It is the one-on-one relationship that is the crux of the program, experts said.
"Just make sure that kids have positive experiences with education, with working, with relationships," said Jeffrey Butts, the director of the Research and Evaluation Center at John Jay College after reading the study. "The relationship itself may be the principal rehabilitative force."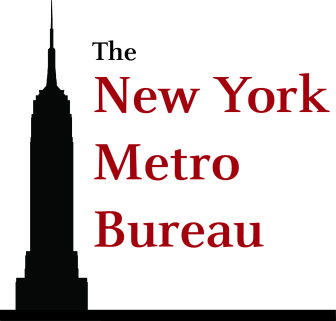 Credible Messengers are older adults who have either gone through the criminal justice system themselves or who have backgrounds that are easily relatable for the participants. They meet with their mentee at least once a week, accompany them to appointments such as court dates and meetings with their probations officers, and are supposed to be available at all hours.
"The level of engagement that these young people have with their mentors was something that I didn't expect," said Mathew Lynch, a research associate at the Urban Institute and a co-lead investigator on the study.
This relationship created a support system and gave them someone to relate to.
For Antwaun, a 22-year-old from the South Bronx, it provided a sense of family, he said. When he first showed up at the program he was nervous and skeptical but once they sat down for group he found himself opening up.
"I didn't expect to open up the way I opened up," said Antwaun, who asked to only use his first name. "The accountability is there. The support, it's just there."
Now five months into the program, Antwaun is set to graduate in a few weeks. He wants to continue with programs such as Arches and become a Credible Messenger himself one day, he said.  
It changed the youths' perception of themselves, said Mia Legaspi-Cavin, the coordinator for a branch of Arches run by the Osborne Association in the South Bronx.
"That's what starts changing their negative behaviors," she said. "It's not only that they're not engaging in as many negative behaviors but they are engaging with more positive behaviors."
Scaling up?
Seeing the success of the one-on-one mentorship, Arches established the Credible Messenger Justice Center with the hope that they can scale up the program and provide training and resources for other jurisdictions that want to create their own programs. They see an application for a similar program in health and education.  
However, the program faces challenges. The study found that many of the mentees didn't relate to the interactive journaling curriculum, something the Department of Probation said it's going to look into. And there is the issue of funding and making it financially sustainable for the Credible Messengers, who are part-time employees in a position that in reality is full-time.
"It's a passion," said lead mentor for the Osborne location in the South Bronx Theodore Haywood, known as "T."
Haywood, 70, said many of his mentors could be doing something more lucrative but chose not to. And he thinks the mentees know that.
"It's what we love doing, he said. "It's not a job."
Haywood said he sees another challenge: fear of change. As a formerly incarcerated person who grew up not too far from the Osborne location, he sees and understands the struggles that the mentees are going through. He thinks the program is great and likes the idea of scaling up but thinks there will be resistance.
"Change is scary for people," he said. "But the thing is, we were losing a lot of our youth and if we didn't make some changes, things were going to get worse."
---
Hello. We have a small favor to ask. Advertising revenues across the media are falling fast. You can see why we need to ask for your help. Our independent journalism on the juvenile justice system takes a lot of time, money and hard work to produce. But we believe it's crucial — and we think you agree.
If everyone who reads our reporting helps to pay for it, our future would be much more secure. Every bit helps.
Thanks for listening.